Enter Debra's Contest
Debra offers spur-of-the-moment prize drawings through her blogs, so check back often. All through the month of June, anyone who comments on her Tuesdays In Debland blog will be entered to win: A complete 9-book set of her "Spotlight On Sentinel Pass" series PLUS a $10.00 gift certification to Amazon.
Nine books! Keep the ones you've missed and share the others.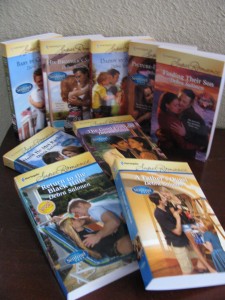 Be sure to check the blog on Tuesday, July 5th, to see if you're the winner!
And the winner is Claudia. Congrats.