Are you ready for August…and 2 new Deb Salonen releases?
Out NOW–for 1-month only! A GREAT, 12-author bundle to support a Montana family that suffered a tragic loss. (Details about the fund and book signing to follow.) Get all twelve for the AMAZING price of 99¢. Buy HERE.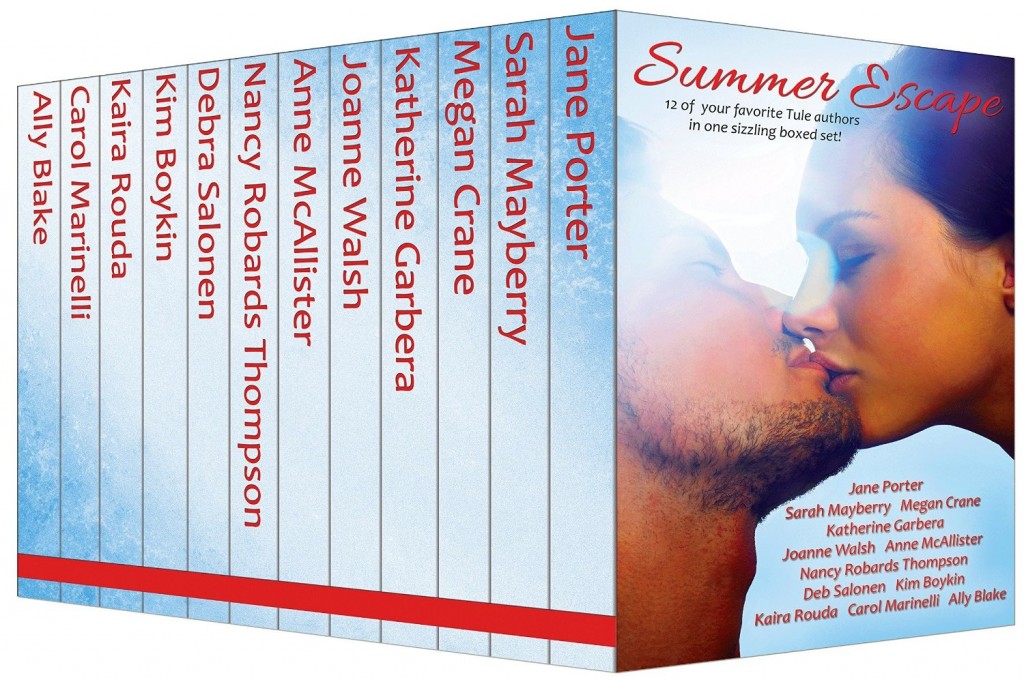 Releasing on or around 8/29: Nobody's Cowboy

Book 1 – Big Sky Mavericks

Austen Zabrinski looks the part –

He's got the ranch, the boots, the hat and even a few head of cattle, but everybody in Marietta, Montana, knows the former golden boy of Marietta High is a wealthy politician, not a cowboy. And even though that nasty scandal in Helena might have knocked him down a notch or two in the polls, what kind of a fool would trade access to the halls of power in Helena and a Harvard law degree for a ranch in western Montana? Possibly one whose new neighbor, Serena James–the woman the guys at Grey's Saloon call "…the Red Hot Llama Mama"–makes him start to think about what he wants out of life, instead of what's expected of him. 

Serena James knows trouble when it hops her fence–

Moving to Montana and deleting her blog seemed like the perfect solution to her online stalker problem. Serena's ready for a fresh start, but when the escrow on her ranch falls through, she has to scramble to find an immediate but temporary safe haven to rent for her herd of 50 alpacas, two llamas and one giant dog. Serena's barely moved in when Austen Zabrinski–the man her landlord called "my absentee ranch owner brother who lives and works in Helena"–hops the fence in need of a lift. Even at first glance, Serena can tell he's nobody cowboy, but who's to say that isn't a good thing? A little tryst with her gorgeous, sexy, here-today-gone-to-Helena-tomorrow neighbor might be the perfect welcome to Montana.
Look for the PRINT version of Cowgirl Come Home soon. I'll post the link here when it's live. I'm overwhelmed and delighted by the great reviews, 47 and counting…
Cowgirl Come Home is "…such a refreshing book. Not exactly a "feel good" book, it transcends its own concept and comes out as a shining example of great writing and masterful character building." ~Christina Fashant, Between You, Me and the Librarian. 
(Read entire review
HERE
.)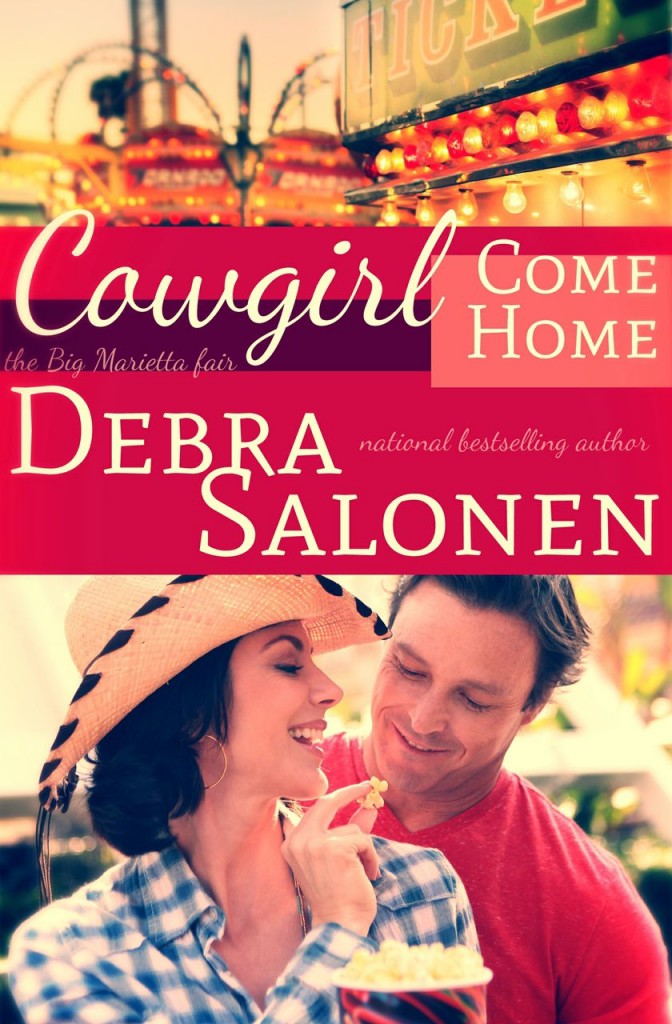 Some dreams come with a big price tag.

Bailey Jenkins left her hometown of Marietta, Montana, at eighteen, poised to take college and the rodeo world by storm–despite Paul Zabrinski. On the eve of her great escape, at the top of the Ferris Wheel at the Big Marietta Fair, he invoked his Gypsy great-grandmother's curse. "If you do this, Bailey Jenkins, I will never forgive you." Fifteen years later, Bailey's back–shattered, humbled by fate and bruised at the soul level but determined to rebuild somewhere other than Marietta, once she helps her parents get back on their feet. She didn't expect Paul Zabrinski to meet her plane. The handsome, sexy, single father is living the life she could have had if she'd stayed. Bailey didn't need Paul's great-grandmother to curse her–Bailey already had the worst luck on the planet.

Never say never.

One look at Bailey Jenkins–his first love, the woman he adored…and cursed–and every emotion Paul Zabrinski felt fifteen years earlier comes rushing back. The love of his life broke his heart and made him hate her…or so he thought. The line between love and hate is very narrow, with only so much room for forgiveness. But Paul Zabrinski owns Big Z Hardware and Construction. If anyone is capable of building a bridge for them to cross together, he's the one.

Do you like bookmarks? Anyone who is signed up for my NEWSLETTER is eligible to get one for FREE. (Click on the newsletter link to email me.)
I'm so excited to be part of this fabulous 6-author series. Check out my new MontanaBorn page to learn more about each
book

, its release date

and special

 

insider info

, including links to some wonderful

contests

and

blogs

. Updates happen often.
And please check out my new blogging endeavor at the fabulous, world-renown (yes, it has friends around the globe)

STORYBROADS

. I will be posting every

FRIDAY

. My first ever

VIDEO

 blog will be up Friday, it's called:

THE 8-LB BOWLING BALL.
Happy reading!
Deb