All four books in the Big Sky Mavericks series are available on all platforms!

MONTANA MAVERICK

Big Sky Mavericks, Book 4

I'm so excited to share Meg's triumphant love story with you. 

Click here to read the exciting first chapter:

CHAPTER 1

.

---

Love prizes? 

Every month one winner will be chosen at random from my NEWSLETTER followers to receive an autographed copy of a back list book, delicious candy and some fun swag from Tule Publishing. Here's what my March winner, Sharon Jesse, is enjoying.

April showers (I sooo wish) bring sweet treats to readers who participate in my weekly Debra Salonen, author Facebook page drawings. Winner chosen the following Monday.

---


MONTANA DARLING
Big Sky Mavericks, Book 3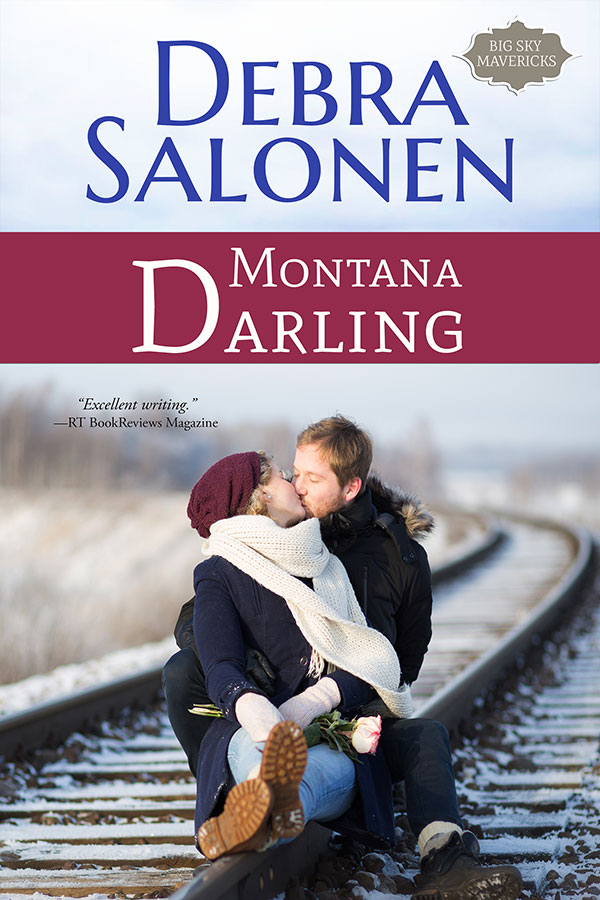 Mia Zabrinski has lost enough. Her marriage. Her job. Her body image. No way is she letting some stranger camp on her land and claim squatter's rights–even if the stranger in question is hot, gorgeous and intriguing. Look out, Darlin', Nitro is back and small packages can pack a big punch.

When Ryker Bensen meets a spitfire named Mia who claims he's camping on her land, he knows she might be the spark he needed to jumpstart his interest in living again. And this is Montana, where property disputes can lead to a range war…or love.

*****
MONTANA COWBOY

Book 2 – Big Sky Mavericks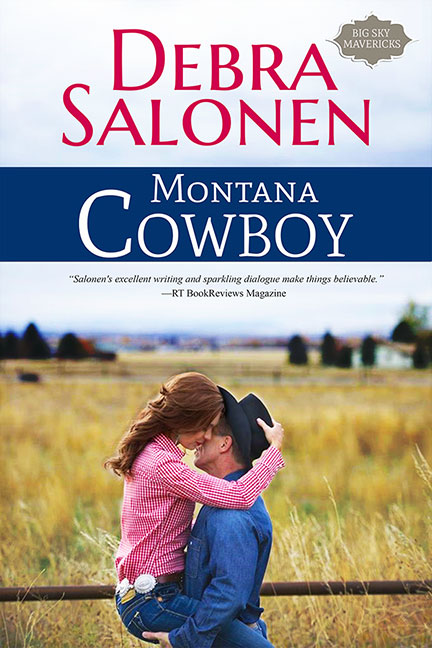 Austen Zabrinski looks the part –

He's got the ranch, the boots, the hat and even a few head of cattle, but everybody in Marietta, Montana, knows the former golden boy of Marietta High is a politician, not a cowboy. And even though that nasty scandal in Helena might have knocked him down a notch or two in the polls, what kind of a fool would trade a Harvard law degree for a ranch in western Montana? Possibly one whose new neighbor, Serena James–the woman the guys at Grey's Saloon call "…the Red Hot Llama Mama"–makes him start to think about what he wants out of life, not about what's expected of him.

Serena James knows trouble when it hops her fence–

Moving to Montana seemed like the perfect solution to her stalker problem. So, Serena James bought sixty acres near Livingston and made arrangements to move her herd of fifty alpacas, two llamas, one giant dog and one cat. Unfortunately, escrow fell through without warning and Serena had to scramble to rent a temporary safe haven for her handpicked family. She's treating Betty Lou, a young female alpaca with tummy problems, when Austen Zabrinski–the man her landlord called "my absentee ranch owner brother who lives and works in Helena"–hops the fence in need of a lift. Even at first glance, Serena can tell he's nobody cowboy, but who's to say that isn't a good thing? A little tryst with her gorgeous, sexy, here-today-gone-to-Helena-tomorrow neighbor might be the perfect welcome to Montana.
 *****
MONTANA COWGIRL
Big Sky Mavericks, Book 1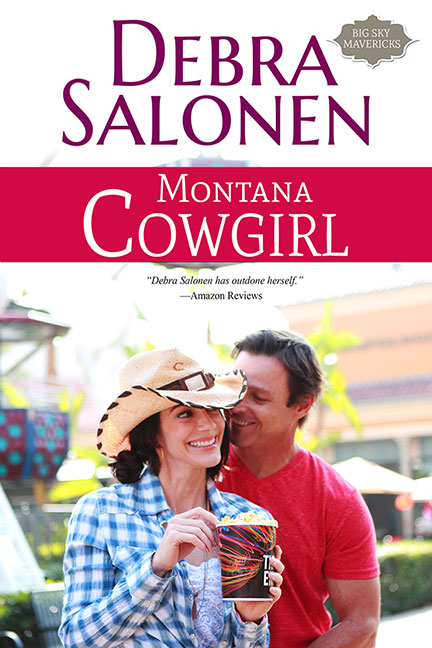 Some dreams come with a big price tag.
Bailey Jenkins left her hometown of Marietta, Montana, at eighteen, poised to take college and the rodeo world by storm–despite Paul Zabrinski. On the eve of her great escape, at the top of the Ferris Wheel at the Big Marietta Fair, he invoked his Gypsy great-grandmother's curse. "If you do this, Bailey Jenkins, I will never forgive you." Fifteen years later, Bailey's back–shattered, humbled by fate and bruised at the soul level but determined to rebuild somewhere other than Marietta, once she helps her parents get back on their feet. She didn't expect Paul Zabrinski to meet her plane. The handsome, sexy, single father is living the life she could have had if she'd stayed. Bailey didn't need Paul's great-grandmother to curse her–Bailey already had the worst luck on the planet.

Never say never.

One look at Bailey Jenkins–his first love, the woman he adored…and cursed–and every emotion Paul Zabrinski felt fifteen years earlier comes rushing back. The love of his life broke his heart and made him hate her…or so he thought. The line between love and hate is very narrow, with only so much room for forgiveness. But Paul Zabrinski owns Big Z Hardware and Construction. If anyone is capable of building a bridge for them to cross together, he's the one.