My Amazon Countdown Deal starts Wednesday (Dec 11)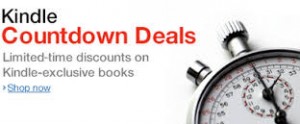 Being your own
publisher

means the promotion buck $$$ stops HERE. It's

trial and error

for me. Heavy on the "error," apparently.
I set up my first ever
Amazon Countdown Deal

for Dec. 1, but the morning of Dec. 1…no deal. Why? My guess is the moon wasn't aligned with Leo properly…in other words, your guess is as good as mine.

But the lovely folks at Amazon Kindle Select came through for me, and ARE WE THERE YET? will be on
SALE

for just

99¢

for 2 days (12/11-12/12)…then it goes to

$1.99

for 2 days…then you have one last chance at the bargain price of

$2.99

. Click: HERE.
And, since my new release 

Is It Christmas Yet?

(Judy Banger's holiday spin-off of

Are We There Yet?

) is just 99¢ (buy HERE), you can read both books for under $2 bucks! Such a deal!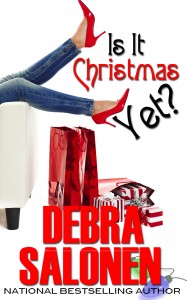 Are you cooking up a storm this holiday season? 

Don't miss a single delicious recipe on EAT=LOVE=Tuesday! Including

Terribly Terrific Toffee

–a recipe mentioned in

Is It Christmas Yet?

  
Happy shopping AND reading!
Deb