#ReadzTule!
 The HEAT is on… 
Cowgirl Come Home

is

LIVE

.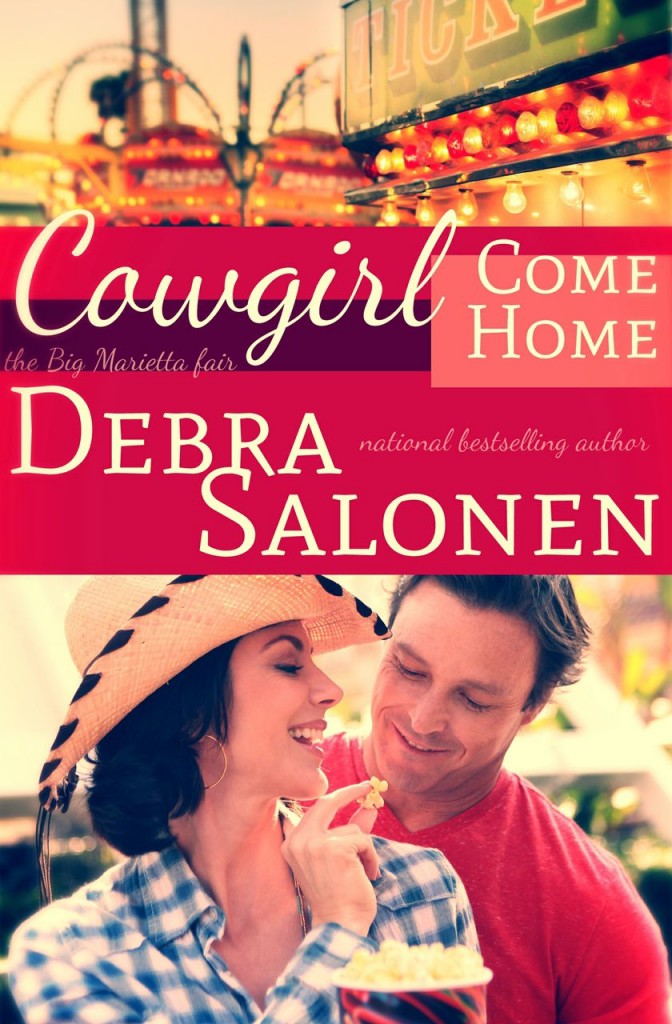 Some dreams come with a big price tag.

Bailey Jenkins left her hometown of Marietta, Montana, at eighteen, poised to take college and the rodeo world by storm–despite Paul Zabrinski. On the eve of her great escape, at the top of the Ferris Wheel at the Big Marietta Fair, he invoked his Gypsy great-grandmother's curse. "If you do this, Bailey Jenkins, I will never forgive you." Fifteen years later, Bailey's back–shattered, humbled by fate and bruised at the soul level but determined to rebuild somewhere other than Marietta, once she helps her parents get back on their feet. She didn't expect Paul Zabrinski to meet her plane. The handsome, sexy, single father is living the life she could have had if she'd stayed. Bailey didn't need Paul's great-grandmother to curse her–Bailey already had the worst luck on the planet.

Never say never.

One look at Bailey Jenkins–his first love, the woman he adored…and cursed–and every emotion Paul Zabrinski felt fifteen years earlier comes rushing back. The love of his life broke his heart and made him hate her…or so he thought. The line between love and hate is very narrow, with only so much room for forgiveness. But Paul Zabrinski owns Big Z Hardware and Construction. If anyone is capable of building a bridge for them to cross together, he's the one.

You're invited to the Big Marietta Fair Release Party on Facebook, Thursday,

July 17th

, starting at 9:00 AM (Pacific Time). Great prizes, opportunities to chat with a number of Tule authors, and all around fun. Mark your calendar!

Here's the line-up:


9:00am –  Debra Salonen




9:30am –  Nancy Robards Thompson




10:00am – Katharine Swartz




10:00am – Barbara Ankrum




10:30am – Kaira Rouda




10:30am – Rachael Johns




11:00am  - Kim Boykin




11:00am – Melissa McClone

11:30 am – Sarah Mayberry
I'm so excited to be part of this fabulous 6-author series. Check out my new MontanaBorn page to learn more about each
book

, its release date

and special

 

insider info

, including links to some wonderful

contests

and

blogs

. Updates happen often.
Happy July! Stay cool!!
Deb