Welcome to BLACK HILLS RENDEZVOUS- a Hollywood meets the real wild west contemporary romance series.
Come meet handsome heart-throb heroes–as well as homegrown renegade hunks–and the women who love them. We're talking happily-ever-afters mixed with a sweet dose of friendship, family, love, loss, and romance thrown in.
Black Hills Baby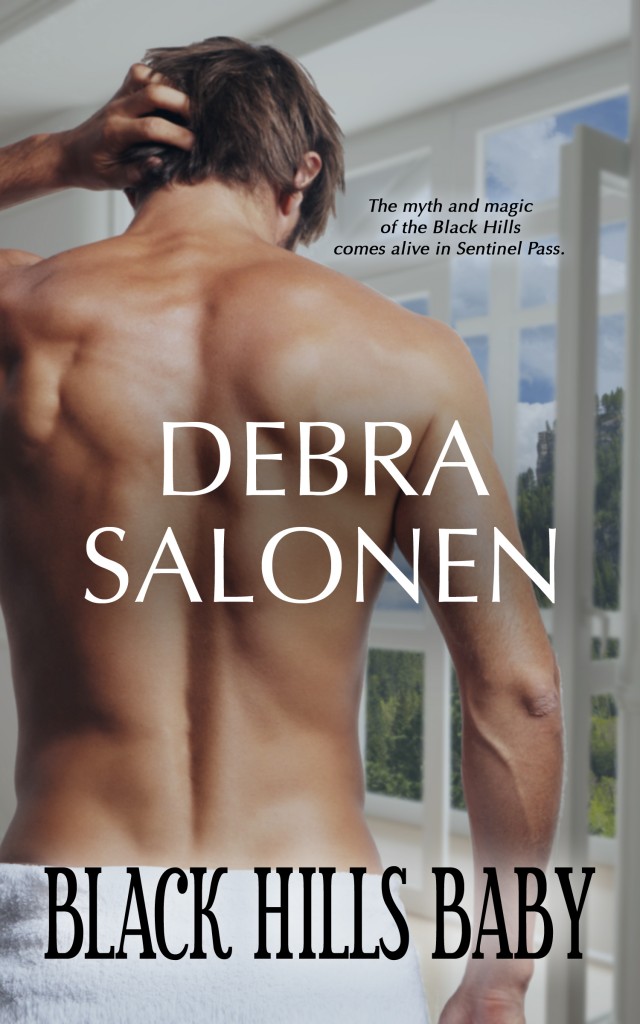 "Pay up or die."
Desperate to get out of LA in one piece, TV's hot and sexy superstar Cooper Lindstrom jumps at the lifeline Black Hills postmaster Libby McGannon has inadvertently tossed him. In Cooper's mind, their arrangement is simple: his sperm in trade for a share in her family's gold mine. But the real pay off is her story–the one he plans to turn into a hit sitcom that will push him back on top and make enough money to get his late mother's homicidal bookie off his back.
The hit show Coop saw coming.
Love? Completely blindsided.
And the baby? Well, hell, who knew Cooper wanted to be a father? Too bad the baby's mother–the woman he's fallen hard for–might never forgive him for turning her life into a joke for worldwide consumption.
---
BLACK HILLS BILLIONAIRE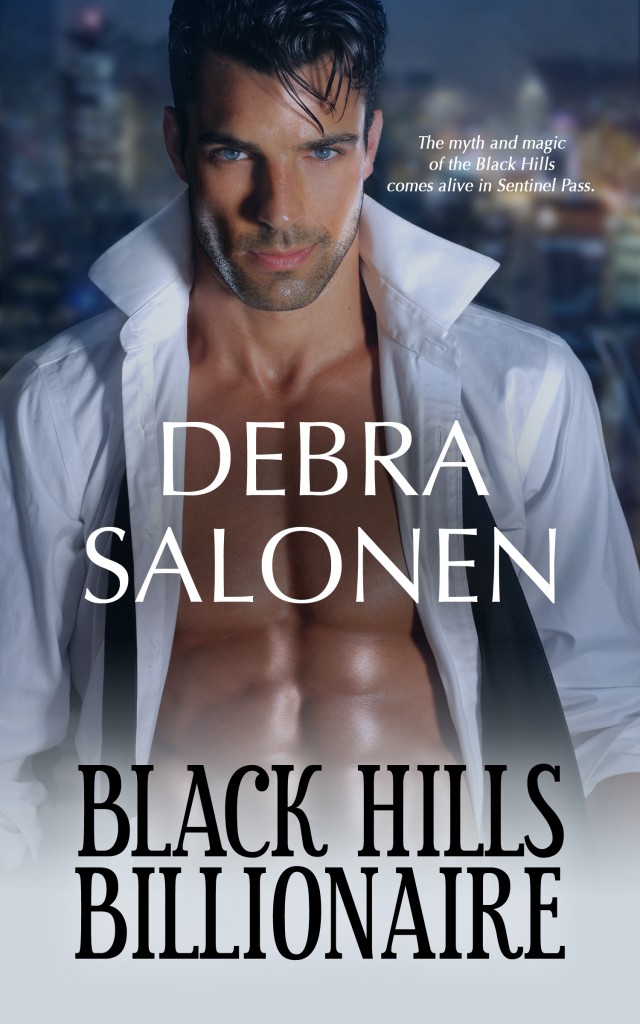 His guilt. Her heartbreak.
Success can hide a multitude of secrets, but when Hollywood's "wunderkind" producer/director Shane Reynard's path crosses into memory lane, he knows he's screwed. Jenna Murphy, the only girl he's ever loved, doesn't have a clue that the chance-of-a-lifetime Shane's offering her is based on guilt. And the closer they get, the more Shane's got to lose when the truth comes out. Because once it does, there's a good chance Jenna will never want to see Shane again.
Jenna Murphy doesn't trust men easily. With valid reason. But Shane Reynard is different. The writer in her sees a tortured soul searching for redemption. She doesn't understand the reason behind Shane's generosity…until it's too late to keep from falling in love. Too bad neither love nor Shane's wealth can protect her from the past.
---
BLACK HILLS BAD BOY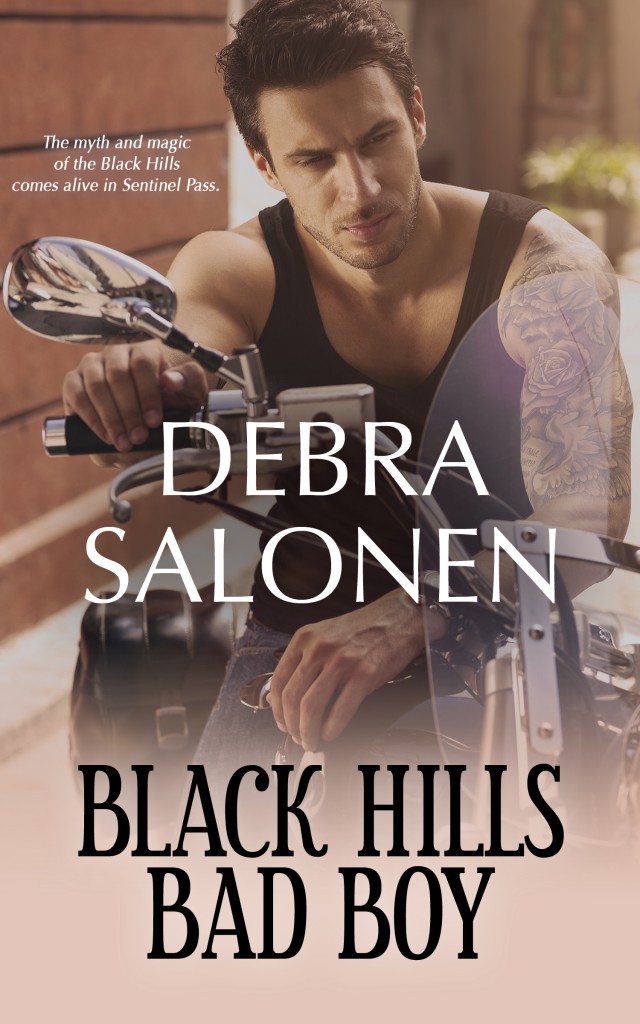 Bad to the bone. Sort of.
 Jack Treadwell's plan is simple: hop on his Harley and experience life. The grit. The heat. The passion of the biggest motorcycle rally in the Black Hills. For two life-changing weeks, he plans to escape from his boring routine as a Denver dentist. Look out, Sturgis, South Dakota, Jack's got a Harley and he's not afraid to ride it. Life can't get any better…until he meets single mom Katherine Robinson.
Kat has fallen victim to that love-at-first-sight feeling she calls "swoo" twice before. Two sons and two divorces later she's convinced only an idiot would fall for a RUB–rich urban biker.
Could the third time be her happily-ever-after charm? Or is this Black Hills bad boy here today, gone tomorrow? Like a dream. A crazy, sexy dream with lasting repercussions.
---
BLACK HILLS BACHELOR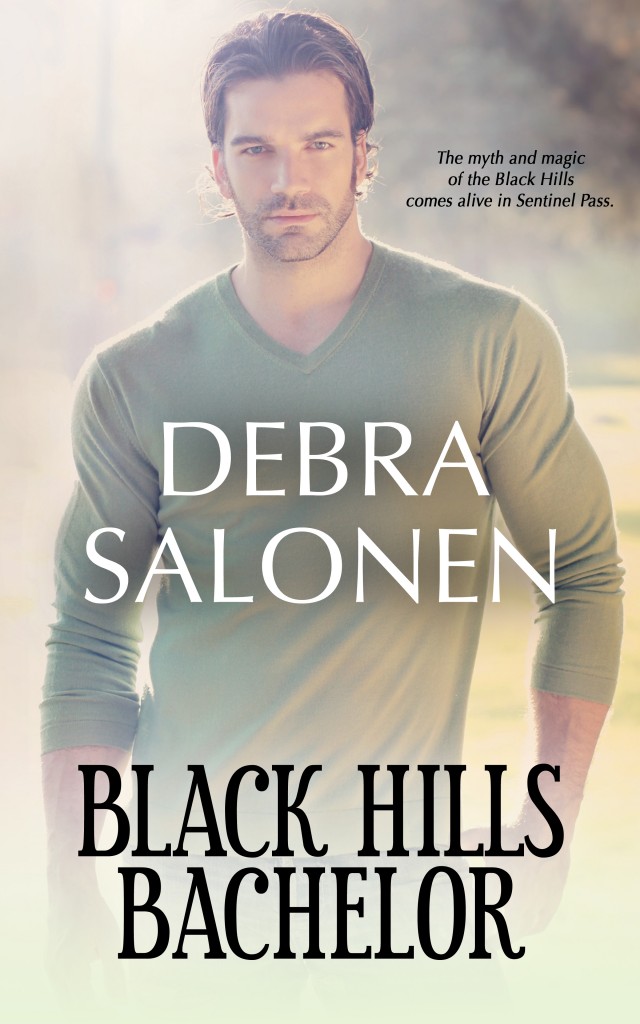 Single by choice.
That's what Mac McGannon tells himself. With both feet firmly on the ground–or in his family's gold mine beneath terra firma–Mac has no time for the "Hollywood types" that have invaded his hometown of Sentinal Pass. Even less for the beautiful TV "star" who needs his help. Any attraction he feels is pure illusion. But try telling that to his little daughter who believes Morgana Carlyle is a real life princess.
Actors act.
Morgana Carlyle doesn't let anyone peek beneath her glamorous, carefully crafted image–with good reason. She's a fraud. Her secret could derail the entire Sentinel Passtime production and—worse–break the hearts of a very special little girl and her father. The man she has no business loving. But try telling that to her heart.
---
BLACK HILLS NATIVE SON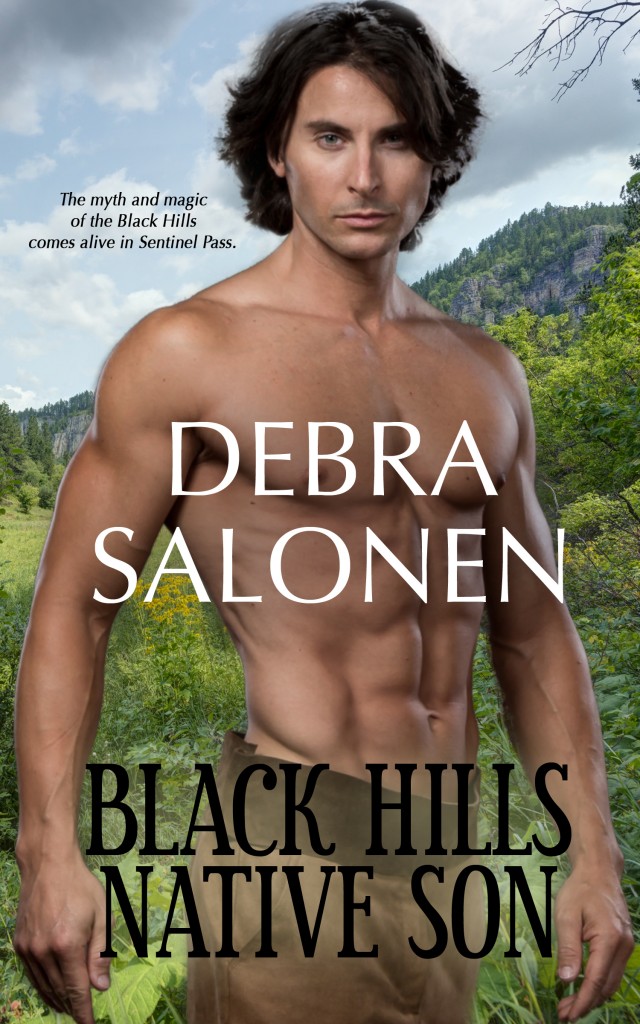 Eli Robideaux's vision quest takes him down a road he never wanted to walk—to the past. His mistakes—even the ones he made for the right reasons—have come back to haunt him. He doesn't understand why, but stumbling across Char Jones feels like grabbing on to a lifeline that might keep him from falling into the bone-deep despair that had been his father's ruin.
No one is more surprised than Char when the unrequited love of her life walks into her Black Hills store, looking for the missing pieces of himself. She holds the key to one of those pieces—the son Eli never knew they had, the baby she put up for adoption. But is she brave enough to let go of her guilt and lead them on a journey that could hold love and hope…or heartbreak?
AmazonCA: http://littl.ink/BHNSAZCA 
AmazonAU: http://littl.ink/BHNSAZAU
---
BLACK HILLS OUTCAST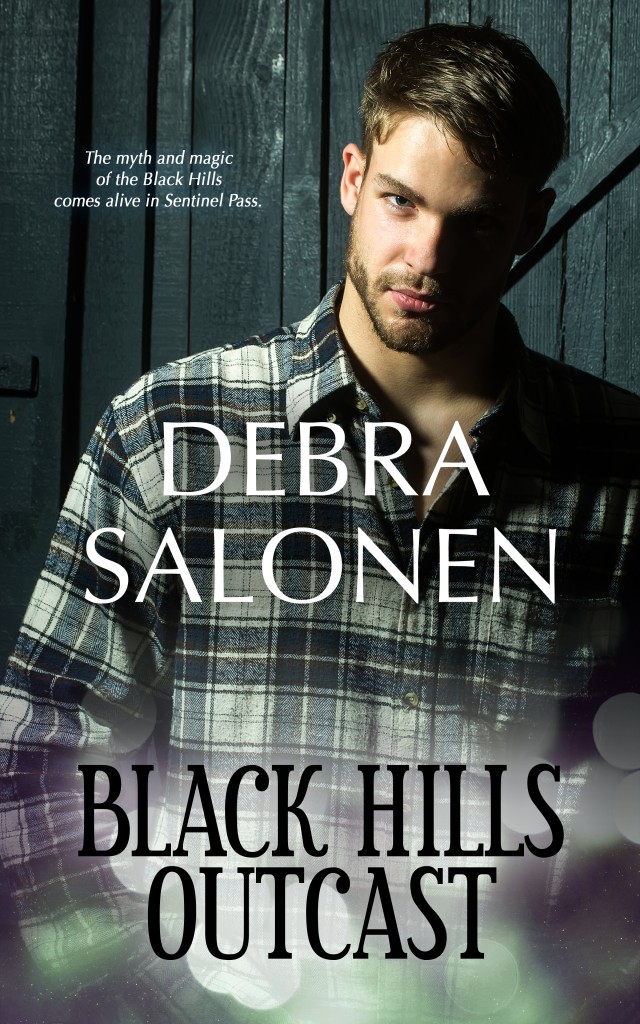 Hiding out from life worked just fine…until he met Rachel.
Ask anyone in Sentinel Pass. They'll confirm: Rufus Miller is an enigma. A mystery man content to live and work in his Black Hills cabin. Where'd he come from? What's his history? What's a DreamHouse?
Those answers are pure speculation…until marketing guru Rachel Grey shows up with plans to make Rufus's art the next big thing.
Turning artist Rufus Miller into a household name seems like a no-brainer—except for the fact the handsome recluse spurns the spotlight like…well, like a man with something to hide. Rachel isn't sure what she's gotten herself into but the chemistry between her and the Black Hills mountain man seems worth the gamble because the people of Sentinel Pass have overlooked one important fact completely: Rufus Miller is hot!
---
BLACK HILLS WHITE KNIGHT –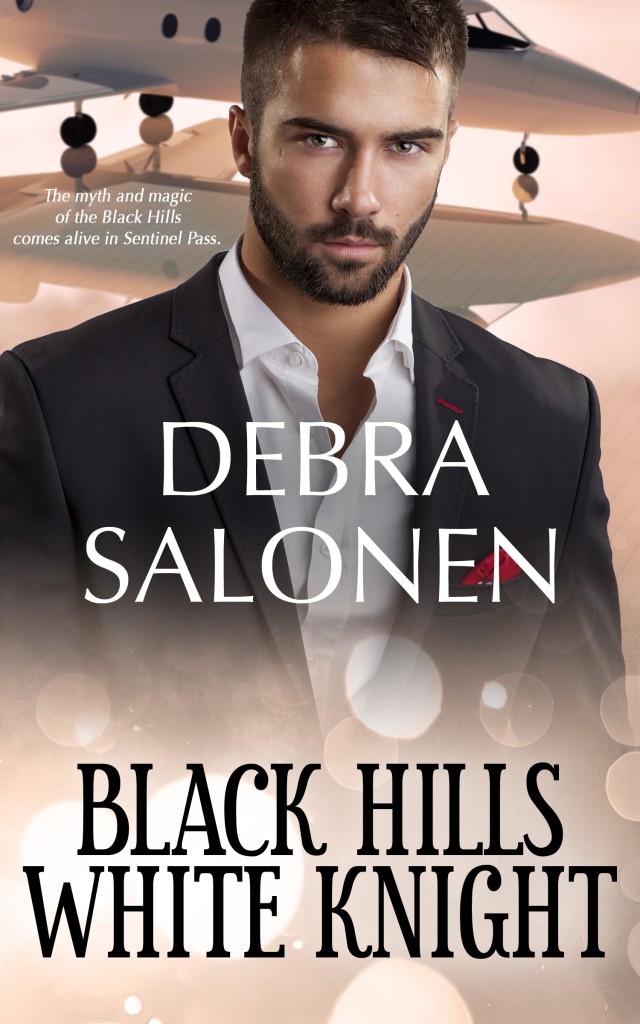 A white knight? Hardly. His suit is Armani–not armor.
A-list agent William Hughes leaves high drama to his Hollywood clients. There's only room for one crusader in the family and that role falls to his saintly mother, a doctor who has devoted her life to the children of the world…seeming to forget she has a son of her own. But one tragic missed opportunity to help a friend still haunts him. So, when asked to fly Daria Fontina and her two daughters to a safe house in the Black Hills, William doesn't hesitate. He trusts his highly reputed English reserve to shield him from the immediate attraction he feels toward Daria. Luckily, even if his heart were to succumb, the beautiful young mother would never risk her hard-gained freedom on a globe-trotting loner whose glamorous—if empty—lifestyle might prove too great a trade-off for a shot at a life—and love—he never thought he deserved.
When push comes to physical abuse, Daria Fontina knows she has no choice but to leave her powerful politician husband. Fear for her children's safety makes escaping to her grandfather's home the Black Hills her only option. Putting their lives and safety in the hands of a handsome Englishman with a jet seems like jumping from the frying pan into the fire, but the depth of compassion she reads in William Hughes's eyes is the kind that comes from great loss. Her rescuer might not be riding a white horse, but he seems prepared to take on whatever army her estranged husband sends after her. A woman could fall for a man like that—even a woman who has no intention of falling in love again. Ever.
---
BLACK HILLS RANCHER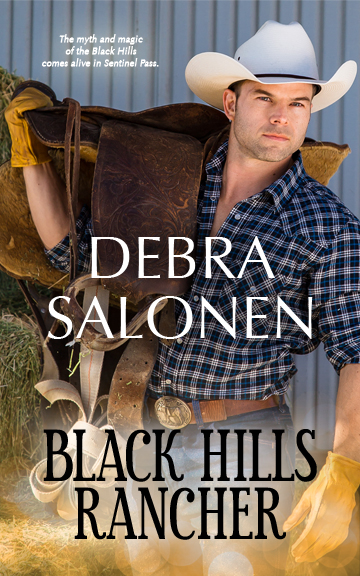 A stunt-woman? Cade Garrity's new short-term tenant risks life and limb for a living? Oh, hell, no. The Black Hills rancher is a single dad with an impressionable young daughter who's recently expressed an interest in bull riding. Cade married a woman who put her need for excitement ahead of her family and it killed her. He's not about to go down that road again. But when Jessie Bouchard drops out of the sky into his arms, he realizes he can't let her go.
 Despite what people think, Jessie doesn't have a death wish. She knows the only way to handle fear is to face it head on. She's convinced herself that living in the moment is enough–until she meets Cade and his daughter, Shiloh. But even if she did believe she deserved the kind of love Cade has to offer, the stalker who's trying to kill her might make sure she never gets the chance.
---
BLACK HILLS STRANGER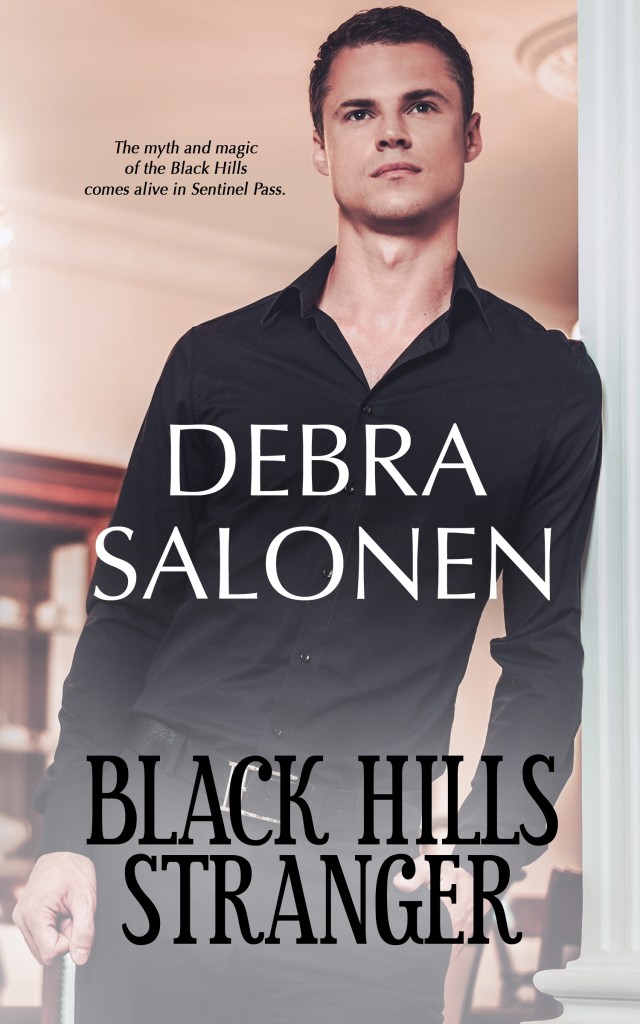 He's no stranger to her. He's her dream lover and worst nightmare combined.
His last resort.

Jonas Galloway's daughter is missing. He returned from active duty in Afghanistan to find his ex-wife had joined a cult and taken their seven-year-old with her. The group disappeared off the grid and Jonas has exhausted all leads. His only hope is to convince his old high school flame, Remy Bouchard, to use her "gift" to find Birdie. Remy may doubt her abilities, but Jonas never has. After all, she found him once and saved his life. He's praying she can do the same for Birdie.

Her so-called gift.
Remy's only back in Louisiana to close up her old family home and say goodbye to the past. She plans to reinvent herself in the Black Hills of South Dakota, and nothing Jonas, the ex-love-of-her-life, says is going to change that. Until he shows her a photo of his daughter. A little girl who looks like the child in her dream. A desperate soul on the verge of giving up. But if what Remy's late mother said is true, then Remy could be the biggest mistake of Jonas's life.
---
Black Hills Legacy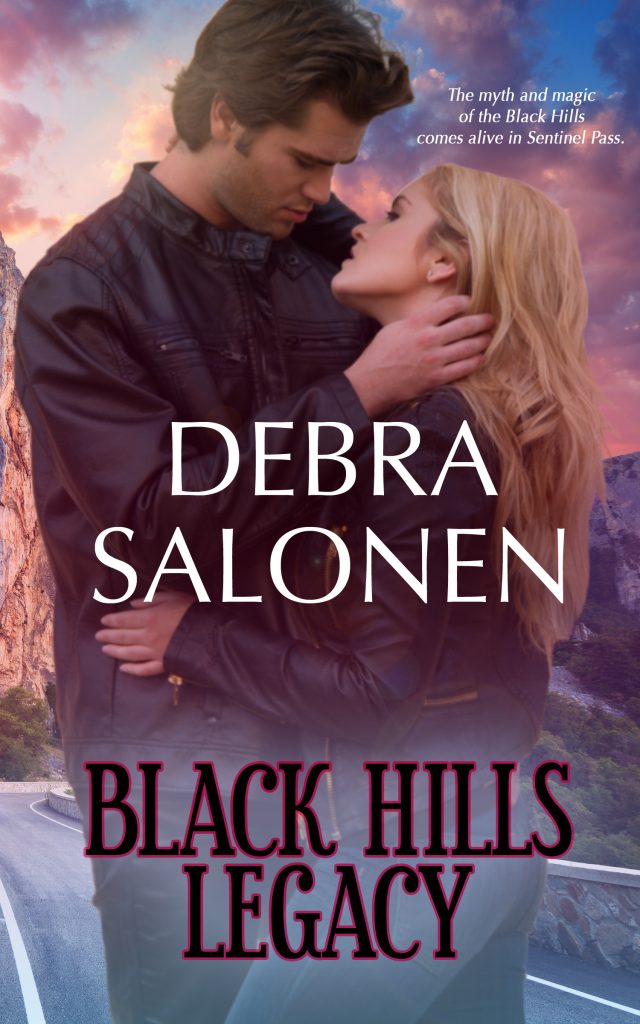 Nothing like an unconscious doppelgänger to ruin a perfectly good day at the Mystery Spot.
Robyn Craine has two loves: her Harley and the Mystery Spot, the Black Hills tourist attraction she bought with funds from her late mother's estate, an inheritance that included a generous gift from billionaire Harold Hopewell. With a chance-of-a-lifetime expansion in the works, Robyn doesn't have time to babysit the handsome Sentinel Passtime actor who shows up to do "research"–especially when she figures out his connection to the wealthy businessman/politician trying to sabotage her new project.  

Liam Temple has no intention of falling for a Black Hills local. His agent has Liam's breakout, big budget movie deal lined up. Even though Liam likes his current Sentinel Passtime gig, he promised his late sister he'd win a Golden Globe by thirty-five. The last thing he needs is the distraction of a feisty, Harley-riding tourist trap owner caught in Liam's father's crosshairs for buying a hunk of land Richard Marston thinks belongs to him. But when Robyn's stunt double is attacked, Liam recognizes his father's MO and Liam makes keeping Robyn safe his first priority.
ISBN: 978-1-944300-17-3

Available at these fine retailers:
AmazonCA    AmazonAU  B2RUniversal 
---
Are you a fan of Boxed Sets? If yes, then, you're in luck. The complete Black Hills Rendezvous series is now available in three boxed sets, Volume 1, 2 and 3. Click on cover for universal buy links.