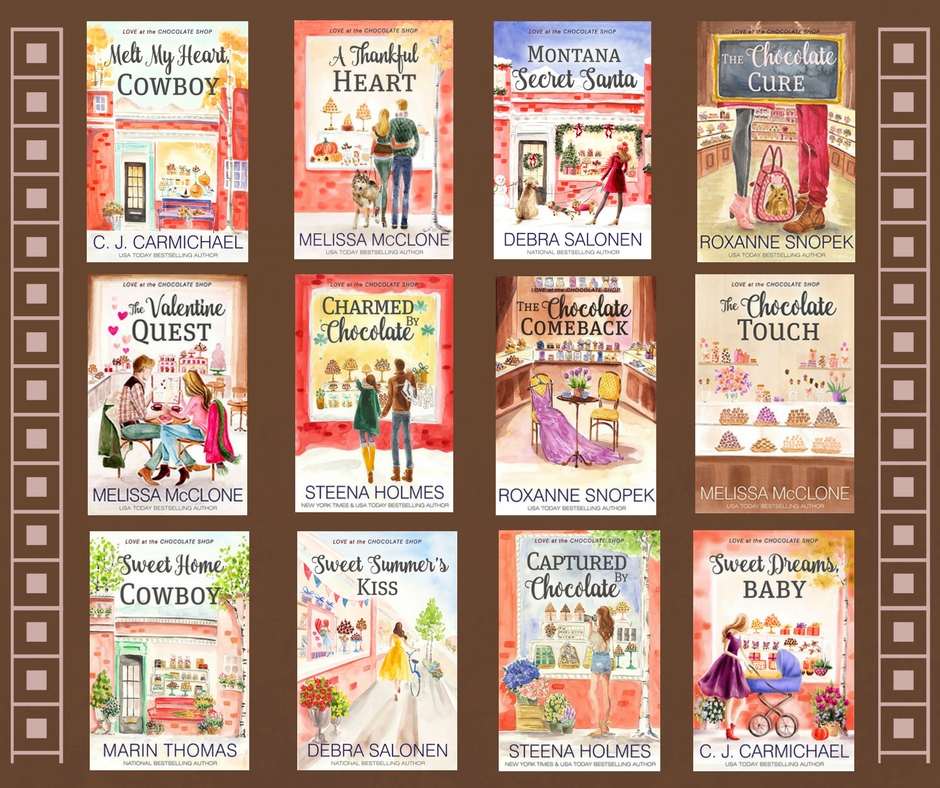 Love romance? And chocolate? And Marietta? Who doesn't?
Join 6 bestselling authors for 12 books — one/month–set at Copper Mountain Chocolates in downtown Marietta and find out #whatlovetasteslike!
These connected books can be read independent of the other, but where's the fun in that, right? Click on individual titles to find universal buy link to your favorite vendor.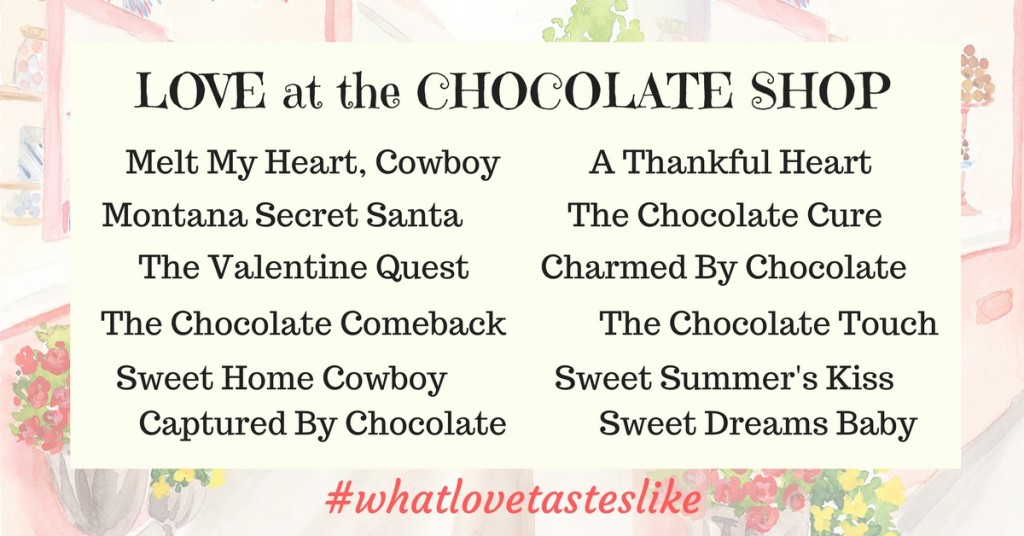 Below is more info on my two titles. Click on the cover to start reading for free:
Book 3: MONTANA SECRET SANTA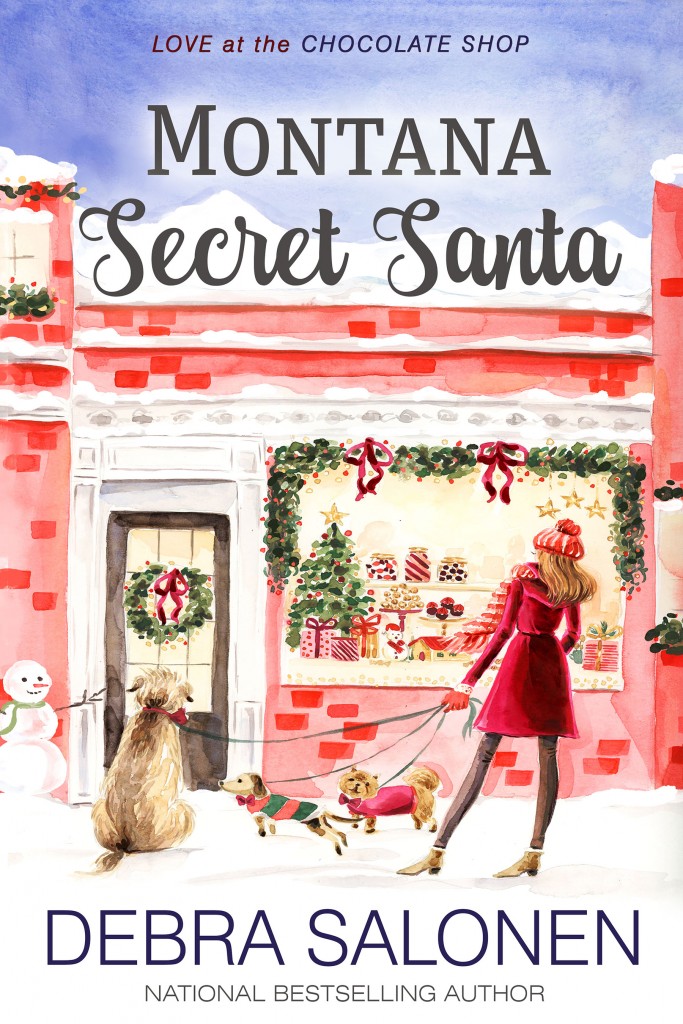 Ad exec Krista Martin, while feeling more Grinch than elf, still jumps at the chance to co-chair Marietta's Secret Santa Society. Why not? Especially since brilliant, attractive, and innovative tech wunderkind Jonah Andrews has agreed to help. He's well connected and Krista's hoping for some advice on rebooting her career.
Jonah knows Krista has a not-so-hidden agenda, but sparring with her over cocoa at their Secret Santa meetings is the most fun he's had since returning to his old hometown. Krista may come across as all business, but Jonah's positive he's glimpsed a little girl inside her who wants to believe in Santa… and in love.
Praise for Montana Secret Santa
"Sweet, affecting, and just plain fun, this holiday charmer is a delightful addition to the series and a perfect companion to a mug of hot chocolate and a crackling fire." – Library Journal
Book 10: SWEET SUMMER'S KISS
A storybook kiss on New Year's Eve at the Big Sky Mavericks Masked Ball in Marietta, Montana should have been the beginning of a grand romance for Gretchen Zabrinski and Daniel Andrews. But when Gretchen overhears a phone call from Daniel to his brother about what he really wants from a woman, she takes off…without leaving so much as a glass slipper behind.
Daniel wants a family. Gretchen will never be able to give him that. So why does fate keep throwing them together so cruelly? First, at a Copper Mountain Chocolate Shop Speed Dating event, then when he's hired to open a new division at her PR firm. But competing, shoulder-to-shoulder, to sell the most exotic chocolate kisses for charity really is the last straw.
Is love a cosmic connection or a karmic joke? Sometimes, the answer reveals itself in a kiss—a sweet kiss shared beneath a warm Montana summer sky.