A BABY AFTER ALL – West Coast Happily-Ever-After – Book IV – 1/1/2018

Available here: Universal B2R    AMAZON    KOBO   BN    Google    iBooks  
You can't go home again.
When Casey Kent was banished from Willow Creek Ranch at age fifteen, she swore off all things California: the Central Valley, her old friends, her first love…and, especially Red Buchanan, her father–the first man to break her heart. Newly moved to San Francisco, nothing feels right to Casey. She should be pregnant and nesting, building a family of her own with husband Nathan, not answering her estranged father's plea for help while worrying that her marriage is being torn apart by a power hungry barracuda.
There are two sides to every story…in court.
For Nathan, a fresh start on the West Coast puts all of his goals within reach: a partnership, a chance to get to know his father-in-law, and the time he needs to reconnect with Casey. She gave up a lot to move west with him and he owes her a baby. Too bad whipping his law firm's dysfunctional San Francisco office into shape is taking all his time; and the sudden arrival of a coworker who makes it clear she wants Nathan–or his job–has added another layer of discord between husband and wife.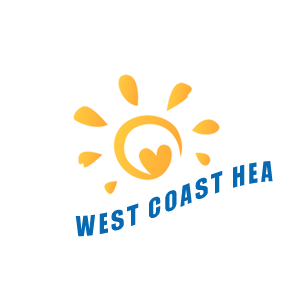 FIRST KISS: A Baby After All ©Loner Llama Press
"Our deal was kids and animals once we left the city."
Nathan gave her a look she called his "How could anyone as stupid as you still remember to breathe?" look. He seldom turned it on her, but Nathan wasn't a patient man and this move had sucked up what little tolerance he had. He walked to the bow window to pull back the sheer curtain that the former tenants had left behind. "Blocks and blocks of apartments. Thousands of cars spewing noxious exhaust fumes. Even more thousands of people—rapists, child molesters, carjackers living around every corner. This is still a city, Casey. Only the zip code has changed."
"That isn't fair and you know it. But I refuse to discuss this issue when I'm in my robe and you're in a suit."
"You opened the subject."
"Without expecting a verbal onslaught by a lawyer dressed for work. Go. I'm not prepared to do battle." She tried to keep her tone light. There had been too much heavy talk between them lately—or rather, too much skirting of heavy talk. "I won't be here when you return, you know."
"Coward," he said with a hint of the old humor and charm that had won her heart.
"Ha," she countered, waving the spoon she'd just picked up. "Anyone who is brave enough to face down my misogynistic father can't be labeled a coward."
"Quit casting aspersions on my father-in-law. Red is misguided. Misunderstood. The product of a generation that didn't know women were strong warriors who only pretended to give men power."
She stabbed the half a grapefruit Nathan had left in a bowl on the counter. Thoughtful or too lazy to put it away? How shrewish to even think that. "Well, as long as you agree with me, then we're okay."
"Call me when you get over the Altamont. Mom says the traffic through Pleasanton is truly hideous."
"During the commute," Casey qualified. "I'll be fine. If anything goes amiss, I'll ask the car to call you. I've seen the commercials. These cars do everything for you but steer."
"I'm sure it's not quite that simple, but you'll be fine. You just haven't been behind the wheel for a while, and Californians take their driving seriously. I don't want them to run you over."
He walked to her and gave her a quick kiss on the lips. Casey closed her eyes and leaned in for something longer, but he'd already moved on, collecting his briefcase.
He looks so damn handsome. And single, she thought for one impossible moment. Oh, god, no. Let it be my overactive imagination.
I won't worry if he says, "I love you.'
But he didn't. He didn't even pause to wish her a safe trip or give her a smile. He was already deep into work mode, switching the rest of his life to another channel.
Casey locked the door behind him. As Nathan said, this was still a city. Last night, she'd watched a man urinating on a light pole, like a dog—except he didn't lift his leg. Casey wasn't looking forward to seeing her father, but she was anxious for a little fresh air and countryside. She hadn't been home to Willow Creek in far too long.