Welcome!

May? Already?!  
Have you been enjoying my travel pics in my newsletter? Wow! The places we have been and the things we've seen. I only wish my photos could do them justice.
Here is a quick peek: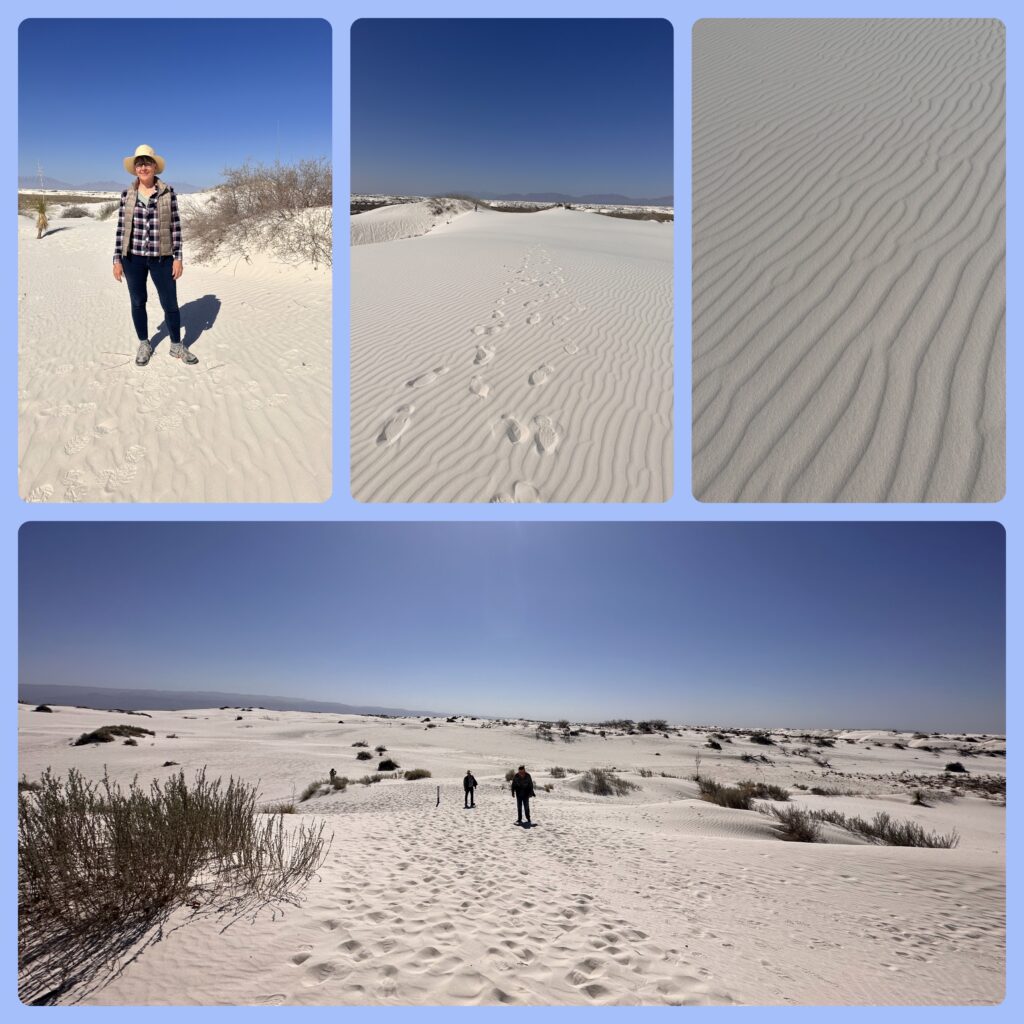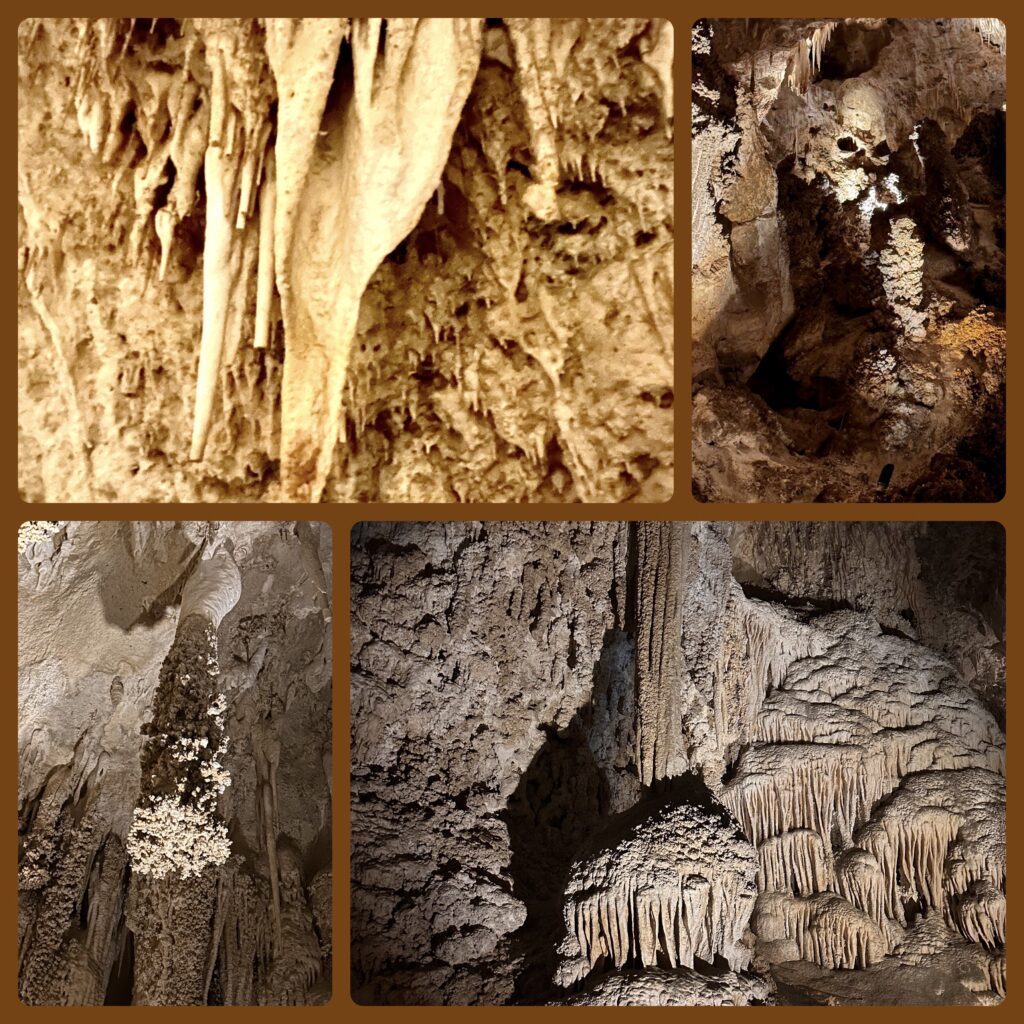 But I'm back at my desk and poised to release our new 8-author box set: SMALL TOWNS BIG HEARTS on May 1.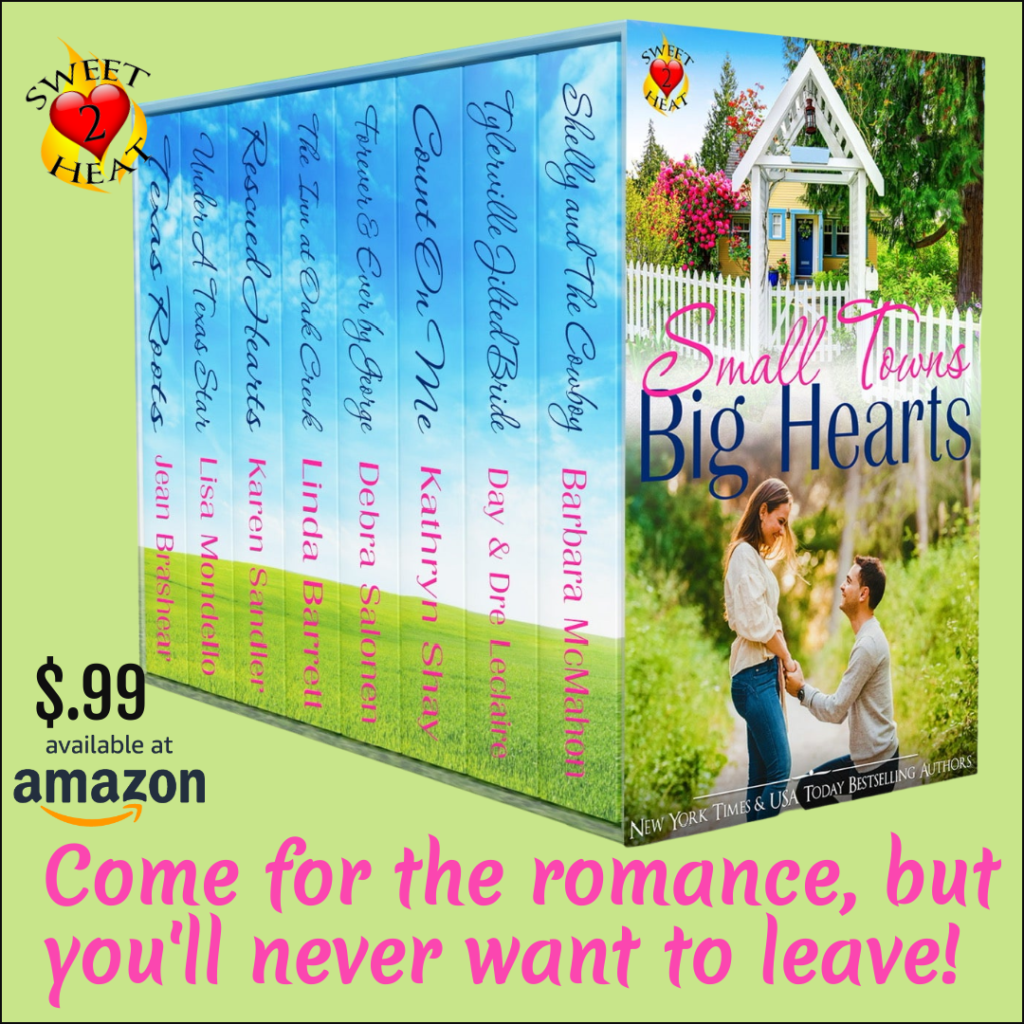 Download SMALL TOWNS BIG HEARTS and step into eight, unique, small town settings crafted by New York Times, USAToday, and bestselling authors. Come for the romance, but you'll never want to leave!
Buy this 8-book box set for just $.99 at AMAZON
Or Read for FREE with your Kindle Unlimited subscription
Please leave your kind reviews at GOODREADS and/or BOOKBUB!
Still available:

Grab it here: SECRET BABY SECOND CHANCE
Secrets have a way of catching up with you, but so does love.
Draco's Marriage Pact – Day Leclaire
Draco is reluctant to trap Shayla in an unwanted marriage, but he's just learned that she's bearing his child. She agrees to marry him, but insists their union will end after their child his born. How can Draco convince her to stay?
A Daddy for Nate – Karen Sandler
When Jameson leaves prison and returns to Hart Valley, he's shocked to discover that he and Nina have a son. After the years of tragedy and personal sacrifice that separated them, is it too late to recapture their love
Never Say Never – Debra Salonen
Lisa broke Joe's heart when she left him for his twin brother seventeen years ago. Now Joe's back in town and discovers that he may be the father of Lisa's troubled son. He and Lisa can work together as parents, but can they reignite the love they once felt for each other?
The Daughter He Never Knew – Linda Barrett
When Jason returns, Lila wants no part of him. He owned her heart years ago but vanished when she needed him most. He still stirs her emotions. She knows he could easily break her heart again. But she'd never forgive him if he broke their daughter's heart.
Something Perfect – Holly Jacobs
Just as Colton and Sophie were about to say I-do, a wedding crasher reveals a secret that derails the ceremony. Despite Sophie's complicated past, Colton still loves her. But can he forgive her for keeping secrets?
The Unforgettable Sheikh – Barbara McMahon
The last time Chloe saw Ben was in college. Now she's face to face with him and all she can think of is the daughter he knows nothing about. Can they forgive the heartbreak and betrayal of the past, or are those old hurts too powerful to overcome?
Sweet Montana Secrets – Lisa Mondello
For Julie, running hadn't changed anything or healed the loss that still ate at her heart. Yet how can she return ten years later and face the one man she'd never stopped loving? And could Hunter forgive when he learns the secret of why she left?
Texas Bad Boy – Jean Brashear
Twenty years ago Devlin fell hard for Lacey. She had plenty of family money, but he loved her for her sweetness and kind heart. Lacey's father didn't want a penniless kid involved with his daughter, so he forced Devlin to leave. Now he's back, with an explosive secret that will turn her life upside down.
Have you read THE PROTECTORS? This wonderful box set has over 300 5* ratings. You don't want to miss these swoon-worthy heroes and the women they've sworn to protect.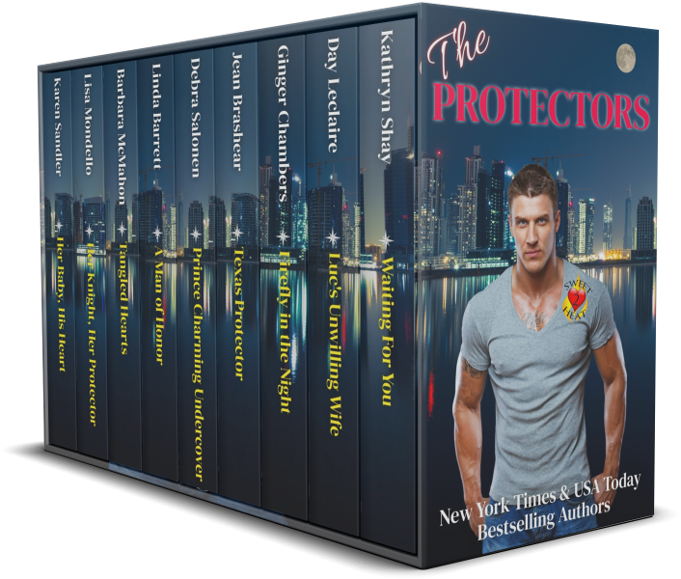 Our delightful marriage-of-convenience box set WHAT ABOUT FOREVER? is gathering rave reviews, too! Hopefully one from you!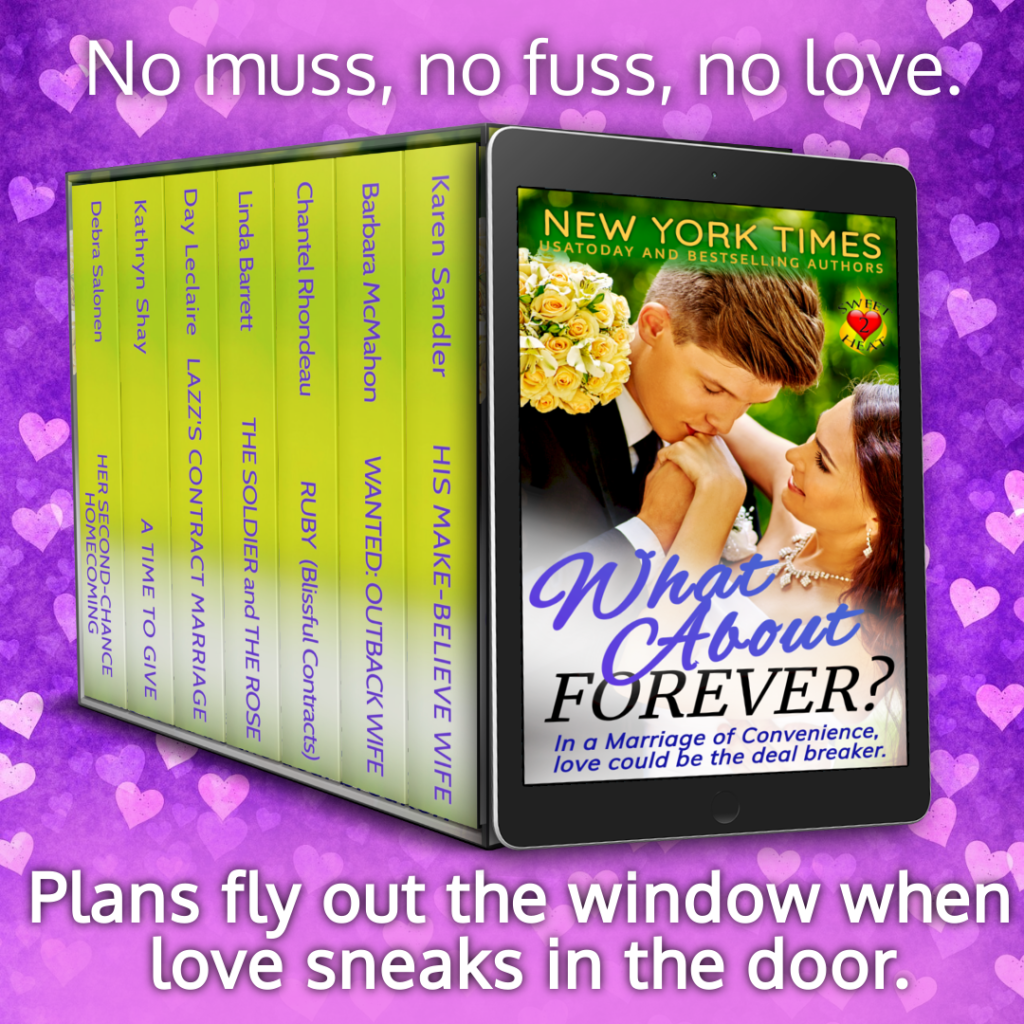 &
Here's LOVE IN THE HEART OF GOLD COUNTRY's first review: "This Box set as wonderful, the characters and plots were so realistic. When I took a break, I found myself thinking about the storyline and characters and what could be coming next. Thoroughly enjoyed these books."  You have no idea how much those words mean to me!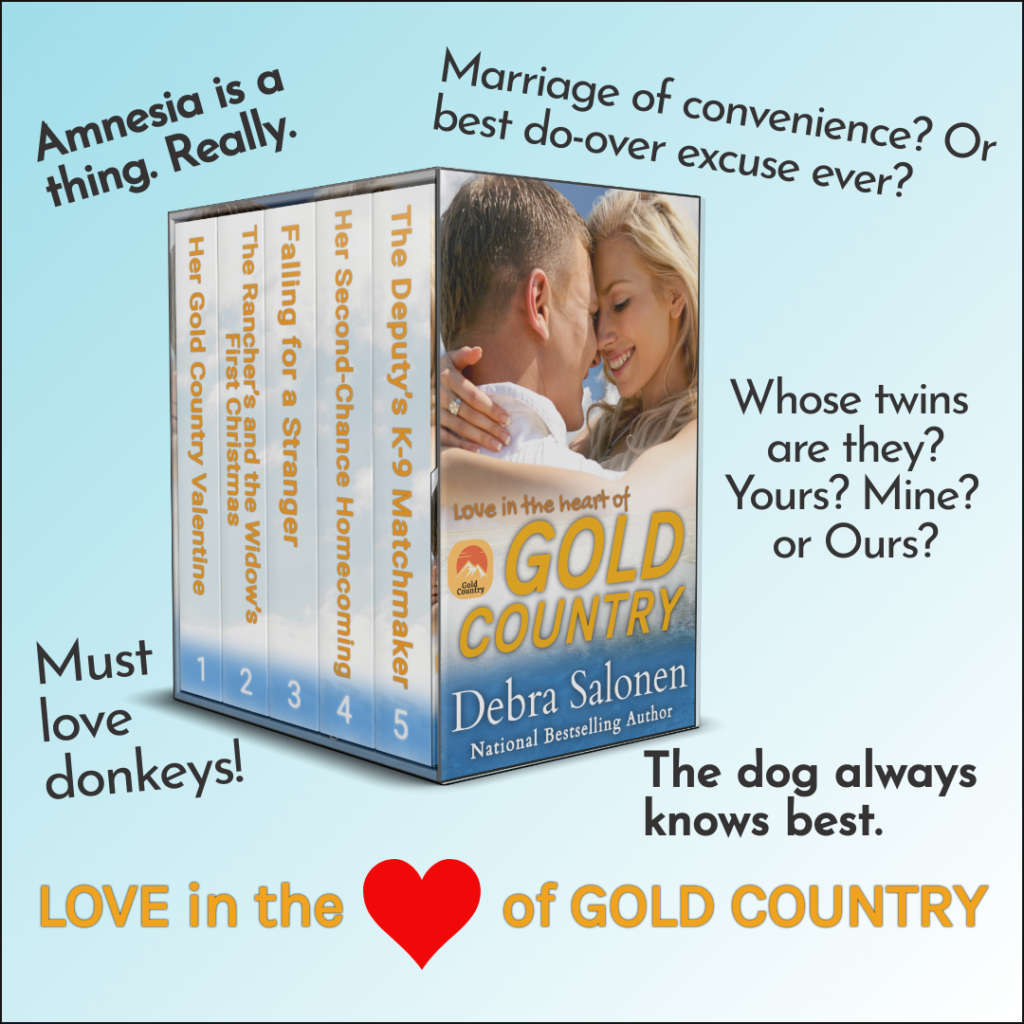 Thanks for dropping by! Readers are my favorite kinds of friends. Reach out any time.
Happy reading, Deb
Please note: As an Amazon Associate, I earn from qualifying purchases.