~~~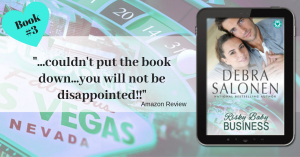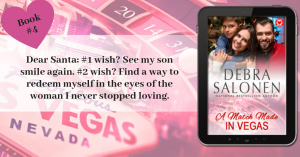 Welcome to Vegas, my friends! Are you a gambler? Not me. But after my parents retired to Vegas, I came to enjoy visiting them there. Vegas is an interesting "town." So many hopes, dreams and stories…it's a writer's paradise. Even if you're not a fan of gambling, I'm betting you'll enjoy my Betting On Love series because it's all about family–a very unique family with a rich background.
Kingston "King" Parlier—late Las Vegas Romani linchpin–named his four daughters after royalty and established dowries fit for a queen. Their Gypsy mother predicted each would marry a prince…of sorts. Alexandra, Elizabeth, Katherine, and Grace are smart, beautiful, headstrong, and a handful when it comes to relationships. Even in Vegas, the odds on love aren't in their favor.
Click on the title to read the first chapter for FREE!
~~~
If you're a fan of boxed sets, my West Coast Happily-Ever-After series is now available in two collections, Books 1-3 and Books 4-7. Read more here: Boxed Sets. Or click image for purchase options.
Happy reading, Deb
---

Born and raised in Brookings, South Dakota, Deb grew up calling herself "an only child with four siblings," since the youngest of the first four was ten when Deb was born. As an "only" child, she enjoyed the benevolent neglect of busy parents who operated a taxi cab company out of the family home. This meant lots of time to let her imagination run wild—every bike was a horse, every nook and corner a place to read and daydream.

At age five, her father spoke these prophetic words, "As soon as you can write, I'll put you on the payroll." Money for words? Apparently the suggestion stuck because by age ten, she'd written a really awful screenplay—on lined, notebook paper for the TV show Flipper (with the idea of starring as the love interest for the show's young TV heartthrob, of course). …read more