Big Sky Mavericks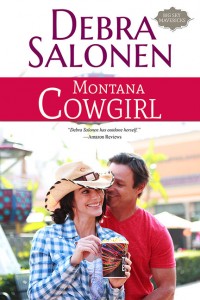 Montana Cowgirl
Some dreams come with a big price tag.
Bailey Jenkins left her hometown of Marietta, Montana, at eighteen, poised to take college and the rodeo world by storm–despite Paul Zabrinski. On the eve of her great escape, at the top of the Ferris Wheel at the Big Marietta Fair, he invoked his great-grandmother Hilda's curse. "If you do this, Bailey Jenkins, I will hate you forever. And I'll call on my great-grandmother to curse you. She was a Gypsy witch, you know."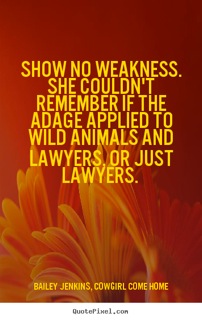 Fifteen years later, Bailey's back–shattered, humbled by fate and bruised at the soul level but determined to rebuild–once she helps her parents get back their feet. She didn't expect her Paul Zabrinski to meet her plane, but seeing him strong, handsome and successful is somehow fitting. After all, Bailey didn't need Paul's gypsy great-grandmother to put a curse on her–Bailey already had the worst luck on the planet.
Never say never.
One look at Bailey Jenkins–his first love, the woman he adored…and cursed–and every emotion Paul Zabrinski felt fifteen years earlier comes rushing back. The love of his life broke his heart and made him hate her…or so he thought. The line between love and hate is very narrow, with only so much room for forgiveness. But Paul Zabrinski owns Big Z Hardware and Construction. If anyone is capable of building a bridge for them to cross together, it's him.
Excerpt:
Bailey didn't know whether to be relieved or disappointed when she spotted the outskirts of Marietta.

Together, the pizza and the pain pill had taken the edge off her anxiety about seeing her father, but the combo did nothing to lessen the sense of let down she felt about returning home this way, broken and defeated.

So not the triumphant return she'd pictured when she left fifteen years earlier waving her dreams like an American flag—all proud and self-righteous.

In the end, she'd conquered nothing, achieved nothing and had practically nothing to show for all her blood, sweat and tears.

Without conscious thought, she reached for the plastic luggage tag attached to her backpack. One side showed her contact information—Maureen's suggestion because, she'd admitted, there was an outside chance Bailey might throw a clot and die on the plane. On the other side was a photo of her beautiful Daz.

Dazzling Dandy Commander. Her eight-year-old roan stallion. The sweetest, smartest, funniest horse she'd ever known. Sturdy, fast, light on his feet and gifted in the show ring.

Ross had been the one to find him—see his potential. But Daz's training had fallen to her, and they'd bonded in a way that made her husband jealous.

Was that the real reason he moved to Nevada? A power play to see if I'd follow Daz?

And when she made it clear she wasn't giving into his emotional blackmail, Ross wiped out both their futures with one impulsive turn of the steering wheel.

"Is that your stud horse?"

She turned the tag over. "Uh-huh."

"Roan. Nice coloring."

Her throat closed up. Talking about Daz was a thousand times harder than talking about Ross. His cries still haunted her dreams, although a number of doctors had told her the concussion would have knocked her out completely and there was no way she could remember hearing anything from the accident.

They were wrong. She'd slipped in and out of consciousness, but some images were burned into her memory. Blood oozing down Ross's face. The ghostly white cast of his skin that told her he was dead. The hiss and pop of the engine. And Daz's whinny.

"He was my little boy. All twelve hundred pounds. I got him when he was four. Filled with piss and vinegar, as OC would say. So naughty, I can't even remember all the mischief he got into.

"Ross was ready to sell him. Called him un-trainable." She closed her eyes, savoring the memory. "We made a bet."

"You? Really? You wouldn't even play strip poker with me."

His joking tone made her smile. But he had a point. She never gambled. Yet, somehow she wound up marrying Ross, who would have bet on whether or not the sun was coming up the next day if he could get the right odds. In fact, the first time they met he'd bet her a kiss that he'd win his heat. When he did, he pulled her into the saddle as he rode by and kissed her amidst the raucous cheers of the crowd.

"Our bet was for sex every night for a week if he won. And an expensive box of beads if I did."

At the time, it seemed like a win-win since she enjoyed making love with her husband and the beads were a hobby she thought she might like to try.

"How'd you break him of his bad habits?"

"Jelly Bellies. His favorite was coconut. The only one he refused to touch was licorice."

"Isn't that cheating?"

She shrugged. "I stole the idea from Mom. She keeps a bag in her desk at the library. When kids are reading quietly and behaving nicely, she rewards them. When they mess around, she makes them go outside and pick up trash. When Daz misbehaved, I'd make him walk behind me in circles. Mind-numbing boredom for a smart horse. He stopped being a butt-head and smartened up real fast."

"That's brilliant. I have a horse—and a child—who could use your help."

She looked away. "My doctor says no strenuous outdoor activities for six weeks."

"Is that how long you plan to stay?"

She had no clue. "I'm taking it one day at a time."

Nothing more was said until he pulled the truck to a stop in front of the 1940s-era home, white clapboard siding with dark green shutters. Mom had painted the door a brilliant red since Bailey's last visit. A very new-looking ramp ran from the driveway to the front door, tying into the original porch.

"The ramp looks great."

"Thanks. I tested it out with a wheelchair we keep at the store. Your dad shouldn't have any trouble getting around once he's able."

Bailey wanted to hope after all this her father would cooperate and make an effort to reclaim as much of a normal life as possible, but the OC Jenkins of her childhood was a spoiled, self-indulgent drunk who never listened to anyone's advice and did things exactly the way he wanted. Period.

"Well, we'll see, won't we?"

She opened the door and carefully lowered her good foot to the ground. The ache in her ankle was back, but she'd be damned if she'd play the cripple in front of Paul.

"I can take one of those," she said, meeting him at the tailgate of the truck.

He pulled the bigger of the two out first, setting it on the sidewalk. His muscles really were quite impressive, she realized. Wishing she had some reason to touch him.

The idea unnerved her. When he suggested she let him make two trips, she didn't argue. She needed some distance, a little down time. Right now.

"Do you have the key?" Paul called out as he dashed up the ramp, the first of her giant suitcases in tow.

"I don't think Mom's ever locked the door in my entire life."

He tested the handle. Sure enough, it swung inward. He wrestled the giant, soft-sided suitcase across the threshold then dashed past her for its mate.

She'd barely stepped inside when her phone rang. Mom.

"Hi. We just got here."

"Wonderful. I have more good news. Oscar's doctor is letting him go home today. The discharge papers will probably take an hour or two, we'll be there in time to have dinner together."

Today?

"Great."

"You should invite Paul to join us. To thank him for picking you up."

"Really, Mom? Do you think that's a good idea? Dad's first night out of the hospital? He and I haven't seen each other in a couple of years. Maybe we should keep it family for awhile."

"Oh, of course. You're right. What was I thinking? We'll do something nice for Paul later on. I have to go. The nurse wants Oscar to shower before he leaves since we don't have that kind of equipment at home yet. See you soon, honey. I'm so glad you're here."

A few seconds later, Paul lugged her other ridiculously over-weight bag across the threshold.

"We have rocks in Montana, Bailey. You didn't have to bring your own from California."

She tried to smile, but the erratic thudding of her heart interfered with normal reactions.

Paul cocked his head. "What's up?"

She shoved her phone in her bag. "OC is being released today. They'll be here soon."

She took a step, planning to make some effort to appear the gracious hostess. Unfortunately, her ankle locked and she lunged off balance, grazing her hip on the side of her father's worn leather recliner.

Paul pivoted as precisely as Daz "heeling" in the arena. He caught her elbow and stepped in to help her regain her balance.

Close enough to smell his cologne and see the tiny strips of facial hair his razor missed. Close enough to kiss the lips that looked more familiar than they should have.

What the hell was wrong with her? This man hated her, cursed her, and she dropped into his arms like some stupid damsel in distress?

No. Good grief, no.

She jerked free and grabbed the back of the chair like a lifeline. "I'm fine. Thanks. Still finding my footing."

He started to say something then shrugged and tipped his hat. "Okay. I have to get back to the store, but I'll see you soon. Welcome home."

What surprised Bailey most is he seemed to mean it.