As you may remember, I was attending the Indie UnCon in San Francisco last weekend. I had a great time and learned SOOO much. One takeaway was the importance of connecting with readers via: newsletters.
Right now, I try to send out two newsletters a month. One with general updates about what's happening in my life pertaining to my books. The second is my Read4Less version, which helps readers find books that are free or on sale. Apparently, this isn't the best approach. You might say, where newsletters are concerned, more is more. 😉
Here's my new plan: once-a-week newsletters. (This is subject to change, of course, but I'm going to give it a try starting next Thursday.)
Week 1: #NewMonthNews #newslettermakeover
I'm trying to figure out a way to include readers in my creative process as I write and plan the marketing for my new Tule series. Three books in eleven months!
Goals: met? behind schedule? given up?
Challenges: real life stuff (good or bad), writing hurdles (plotting, discovery, gob-smack ah-hah moments), etc.
Week 2: #Lifehacks  – I'm thinking this will include a "guest column" from one of my characters, plus 
anything I've learned that makes my life easier or more fun. This might include travel pics, recipes and DYI tips.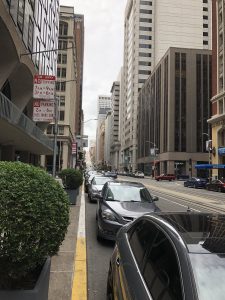 Week 3: #writinghacks #writingwins – this may include epic fails or things that work for one author but don't work for me. The occasional "ta-dah" moment, like an award I didn't see coming.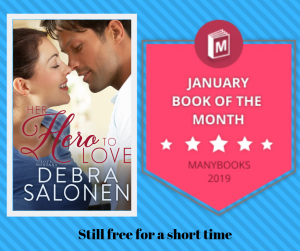 Also tips for living healthy and strong, which makes writing possible. Ex: yoga stretches, Pomodora, Brain.fm…
Week 4: #amreading –
 A peek into my Kindle and/or #amwatching – we've been enjoying some old movie favorites. I will ask readers to share their watchlist/readlist to be signed up for a prize.
~~~
As you can tell this will be a Work-In-Progress. I hope to figure out how to make a decent video at least one week of the month, but I'm not making any promises.
I'm open to suggestions, and I appreciate the kind support you've given my blog posts. This will be the last one for…well, until I find out whether my new approach works or not. 😉 I truly do appreciate your friendship and I hope you'll look for my weekly emails when they start arriving next Thursday.
Onward and upward…
Deb