Who doesn't love a free book?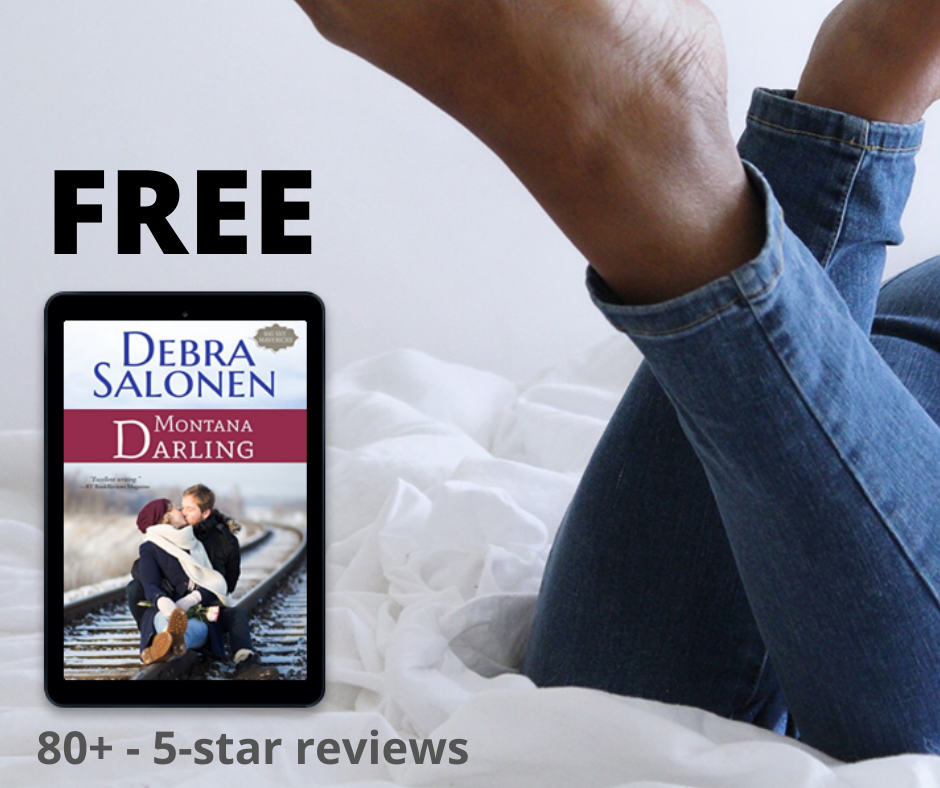 Today–and for a very short time–MONTANA DARLING is available to download for free at all vendors. It's already shot to #4 on Amazon's rank. THANK YOU, BOOKBUB!
Mia Zabrinski's lost enough– Her marriage. Her job. Her body image. Mia is ready to rebuild her life in her hometown of Marietta,Montana, and she's damned if she'll let some stranger camp on her land and claim squatter's rights.
Ryker Bensen doesn't have much— and that suits him fine. Less than a year ago, he had everything: a beautiful girlfriend, a baby on the way, a career that earned him fame and a very comfortable living…until he didn't. When beautiful Mia shows up and orders him off what she says is her land, Ryker realizes she might be the spark he needed to jumpstart his interest in living again.
Broken people make the most interesting characters: A photo journalist who put his life on hold after a terrible loss and a lawyer who knows the meaning of trial by fire. Mia and Ryker broke my heart then put it back together again.

Download MONTANA DARLING for FREE here:

Kindle | Nook | Kobo | Google Play | Apple Books
Happy reading, friends!
Deb