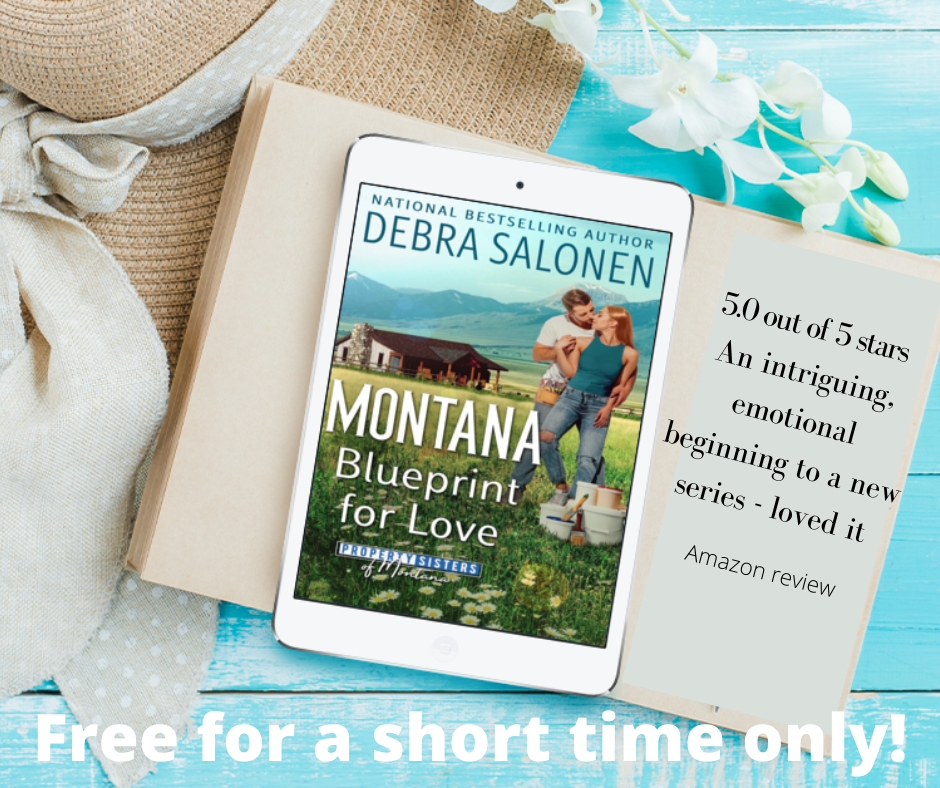 MONTANA BLUEPRINT FOR LOVE was such a fun book to write. Partly because it's the first in the series and I love beginnings. But also because it gave me an excuse to watch hours of HGTV: Property Brothers, HomeTown, Love It or List It, This Old House, etc….
As I wrote this story about a young woman at a crossroads in her life, I had no problem picturing her picking up a hammer to help her family, but I knew—even if she didn't—that helping Boone Fielding flip her father's "money pit" would bring her back to her dreams and long-forgotten passion, which had been buried under a pile of obligations and expectations.
This book made me reflect on my path to becoming an author. My high school English teacher told me, "Deb, you're a very good writer, but that's not a practical career path. Maybe you should major in journalism." So, I tried. For one semester. Then, I tried a bunch of other things. Eventually, I wound up working as a feature writer for a newspaper, but non-fiction was never my passion. (They sorta frowned on people making things up. 😉 So, I completely identified with Ruby's need to rediscover what made her tick—building, remodeling, bringing old wrecks back to life.
And, because Ruby was the firstborn of the McCall girls, she knew how to twist arms and make her sisters join in the "fun." That each sister found herself AND her dream hero in the process was the best part of writing this series.
If you haven't read the Property Sisters of Montana series, here's your chance to download three books for the price of two. 😉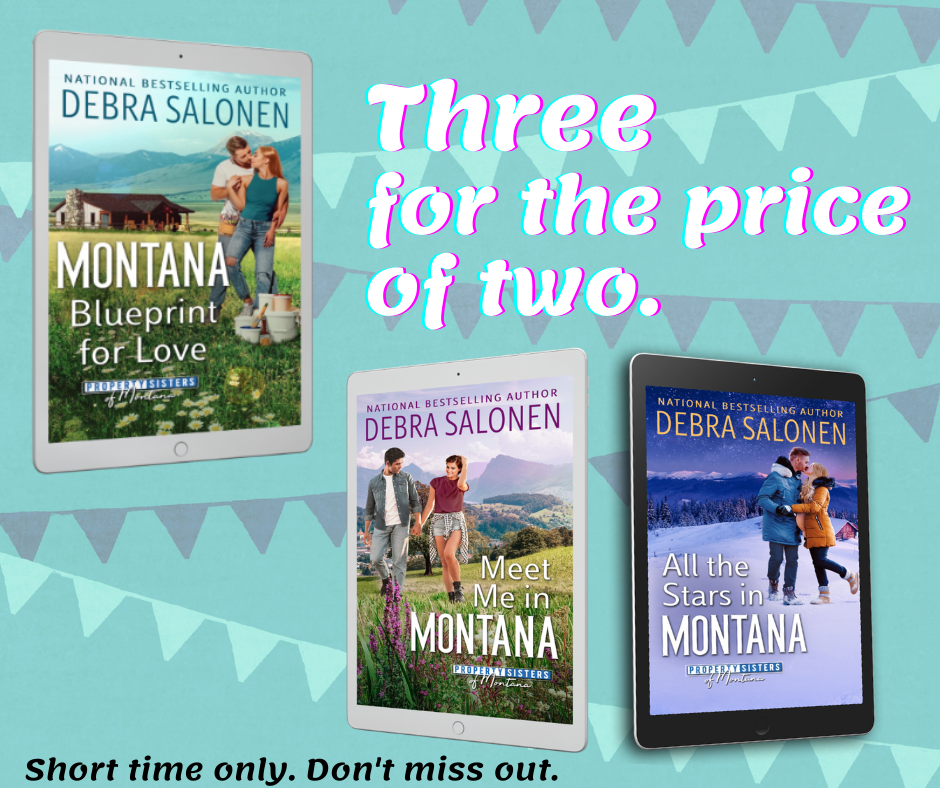 PS: Tule's policy it to revert the book to full price immediately after the 24-hour feature has run. Please grab it right away.
PPS: If you're not following me on BookBub, please do. They will always send you notifications of my new releases and special deals, in case my newsletter winds up in your spam folder.
Happy reading,
Deb