I love my fingers. They type when I ask them to. They write, play games, deal cards and operate the remote. When they hurt, I hurt. When they are viciously attacked by a weed, I am not amused.
A WEED, you say? Well, not just any weed. STINGING NETTLE – a nasty, vicious, poky weed that caused the fingers on my right hand to burn, itch and swell.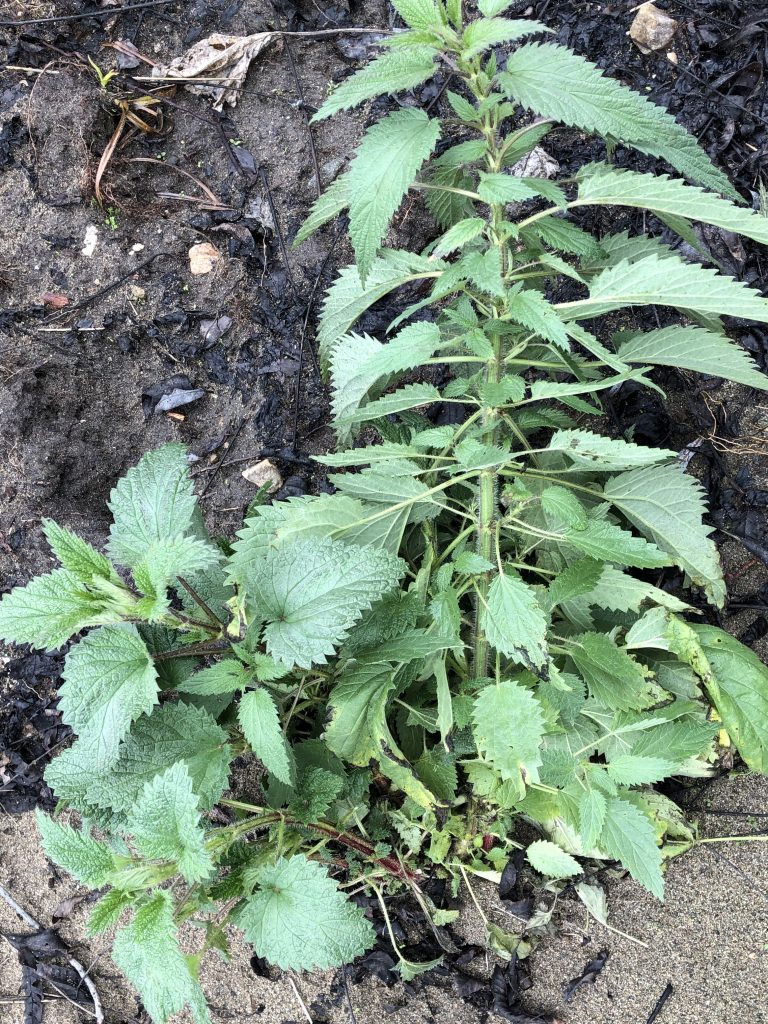 Who knew? Not I, but, boy, did I learn. The hard way.
I'd been pulling weeds because all the rain we've been having has made it perfect weed-pulling weather. I thought I was approaching a regular weed, but, no! One pull and my hand was on fire. I took a photo of the offending weed and Googled it. Here's what I learned.
WHAT IS A STINGING NETTLE:
According to Wikepedia:
"The species is divided into six subspecies, five of which have many hollow stinging hairs called trichomes on the leaves and stems, which act like hypodermic needles, injecting histamine and other chemicals that produce a stinging sensation upon contact."
HOW LONG DOES IT TAKE FOR THE STINGING TO GO AWAY:
"In normal circumstances, stinging nettle rash should disappear within 24 hours."
Well, I have news for you, www.healthline.com, I can still feel it.
I also learned that stinging nettles has a medicinal use. The same site offered this praise for the vicious plant:
"Stinging nettle has been used for hundreds of years to treat painful muscles and joints, eczema, arthritis, gout, and anemia. Today, many people use it to treat urinary problems during the early stages of an enlarged prostate (called benign prostatic hyperplasia or BPH)."
Do I care? Not a whit.
Here's something else I learned:
"Research has found some evidence that rubbing stinging nettle leaves on painful joints can provide pain relief. One small study also found that eating stewed nettle leaves was a helpful addition to the anti-inflammatory drug diclofenac."
SO NOT GOING TO HAPPEN.
My takeaway: don't pull weed without wearing gloves–and don't believe everything you read on the Internet. 😉
Deb
PS: We're having a wild and wooly storm in our part of the West Coast. Perfect weather for reading! I finished a book during the Super Bowl (yawn). Must go write a review…now that my fingers are finally better. 😉