Here's some fun NEWS: I'm part of an 8-author holiday collection featuring stand-alone romance stories from New York Times and USA Today bestselling authors Lisa Mondello and Jean Brashear, USA Today bestseller Barbara McMahon, along with award-winning and bestselling authors Rogenna Brewer, Dee Davis, Annie Jones, Kay Lyons, and…me.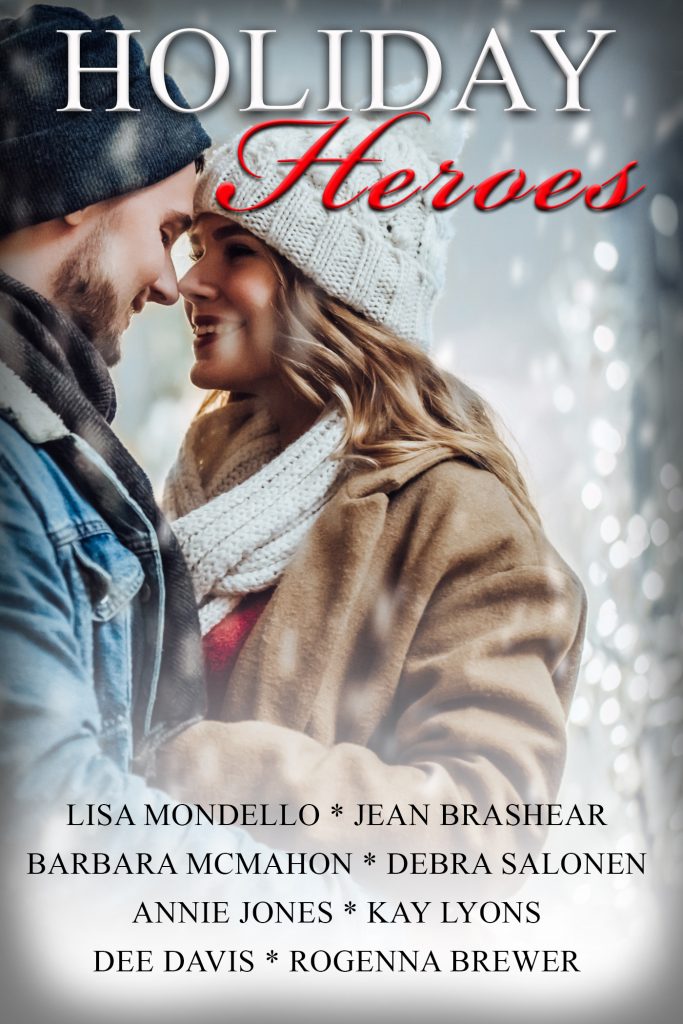 We each picked a holiday-themed book—with a hero we LOVE—from our individual series and put them together in HOLIDAY HEROES.
A collection like this would retail for over $30 if you purchased each book separately. But you'll save an amazing 70% off the retail price! This collection will only be available through January 15, 2020. After that, it will disappear from the online vendor shelves.
Purchase HOLIDAY HEROES here: BUY!
Preorder available with release date: November 14, 2019