Are you going stir crazy?
After two weeks of sheltering at home, I was.
I know…what a baby! I do walk every day, but I don't leave our small subdivision, and it felt like the walls were closing in on me.
So, we took an old-fashioned "Sunday Drive" to Bagby, a town that once existed on the Merced River.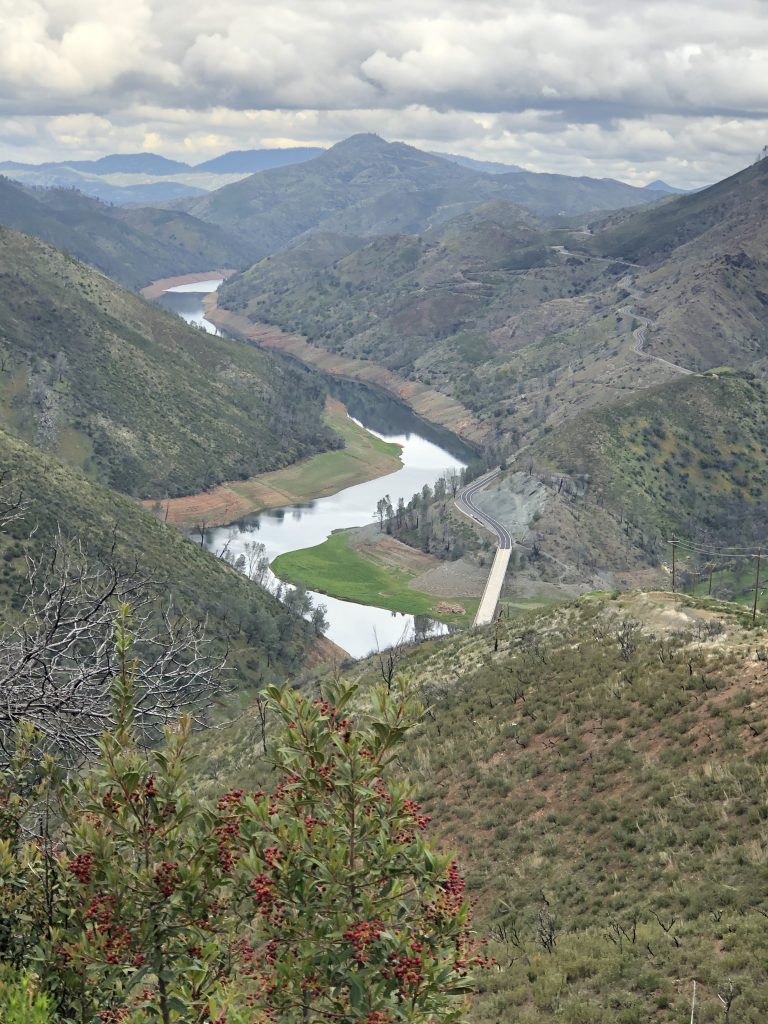 We drove back roads that wandered past mining endeavors long forgotten, save for a "Stonehenge" of footings and meandering Chinese fences built by immigrant workers. There wasn't a lot of water in the river yet (awaiting snow melt), but the wild flowers were a bright and happy surprise, although it wasn't sunny enough for the poppies to open).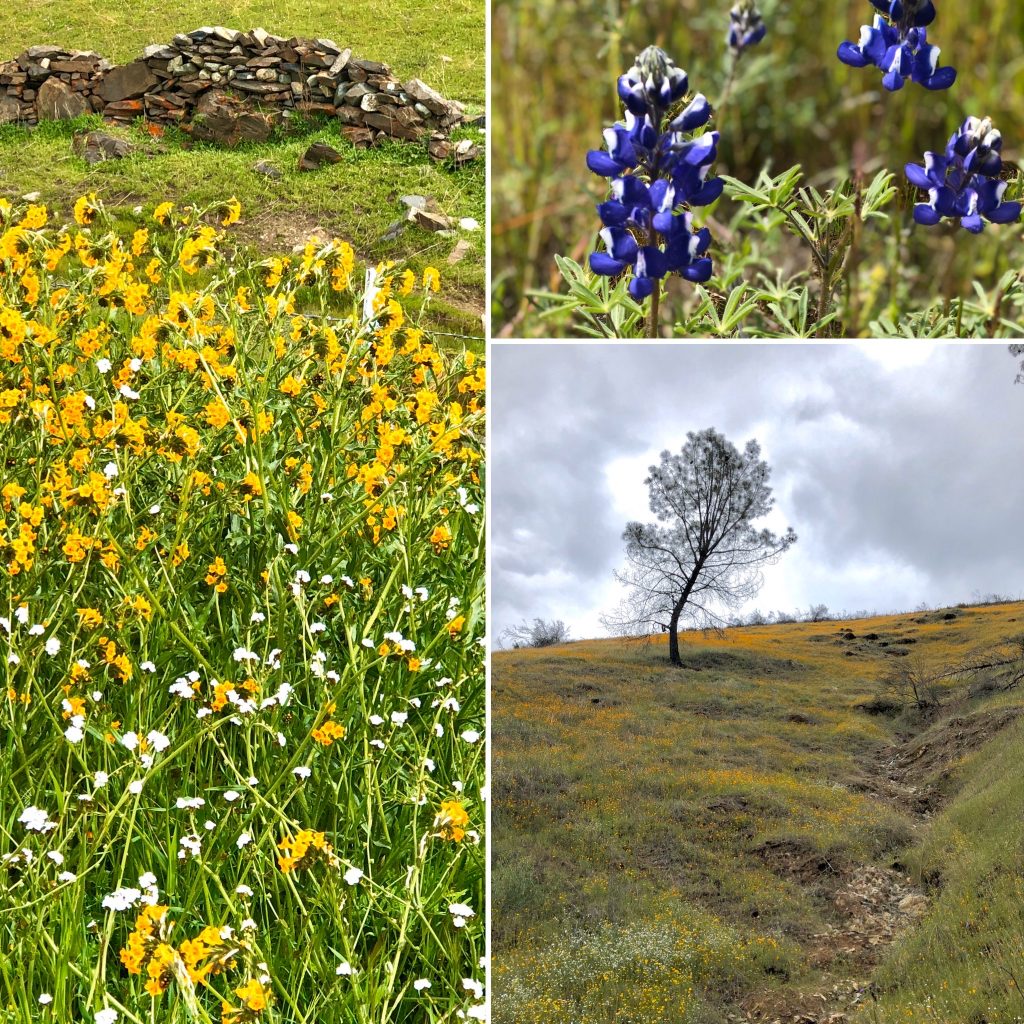 Our short drive helped remind me there's a bigger world out there. Life goes on in a seasonal manner, whether or not we're there to see it. I'm glad I got to see it—and share it.
---
In a gesture of solidarity, I'm making all the books in my Debra Salonen Bookstore HALF PRICE for the entire month of April: DEB'S BOOKSTORE.
Pick the title of your choice, then use this code to save 50% on the price: QJNULFD1HI
---
And, as a "Reader Thank You,"  I will announce one Property Sisters of Montana Grand Prize winner in my May 21/23 newsletter. (I'm still adding new items to the prize, including a print copy of MONTANA BLUEPRINT FOR LOVE.) The winning name will be randomly drawn from responses to Q&As through Mother's Day and will also include anyone who leaves a review for MONTANA BLUEPRINT FOR LOVE or MEET ME IN MONTANA on any of the usual sales channels.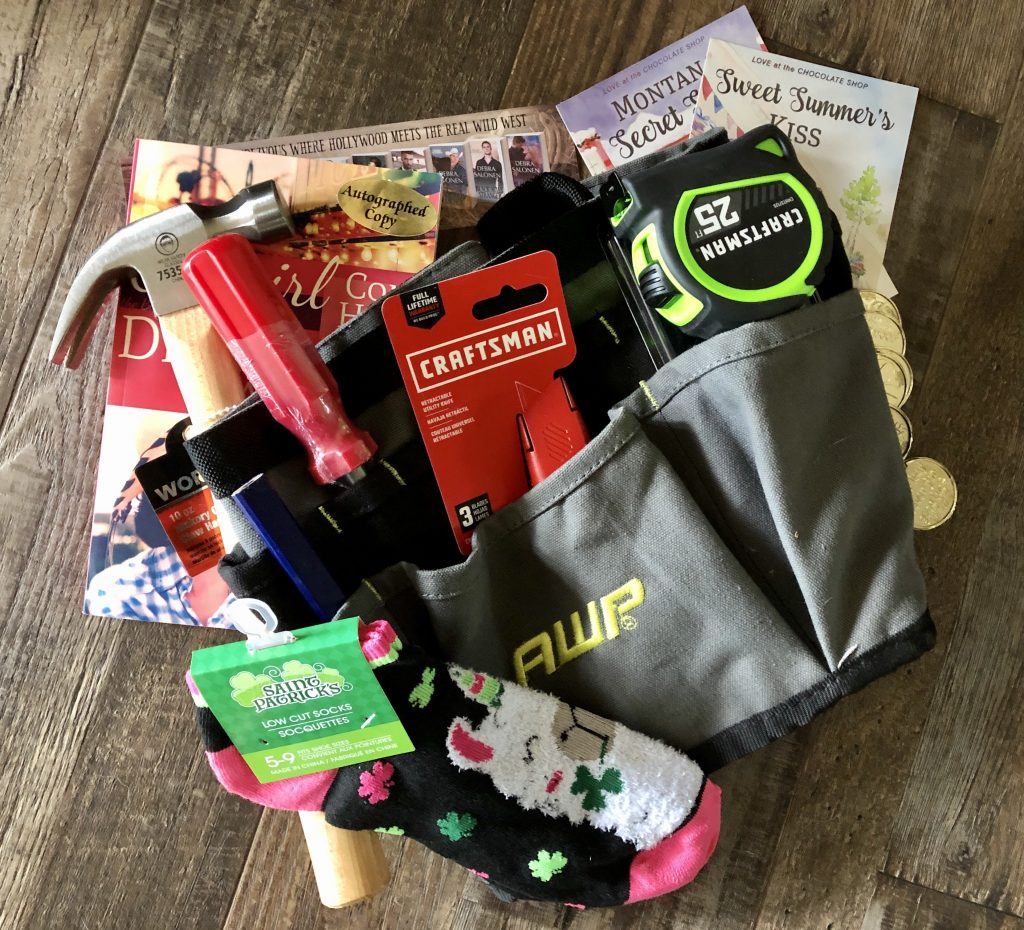 (Prize includes a tool pouch like the ones worn by the McCall sisters in the series, various hand tools including a hammer, tape measure, adaptable screw driver, utility knife, gloves, carpenter's pencil, marking pen and MORE. Additionally, there will be a $25 Gift Card TBD (I originally thought Lowes or Home Depot, but I will let the winner choose—Amazon is also an option. Winning name will be announced in my newsletter. If winner fails to contact me within a week from the announcement (Thursday-Thursday), an alternate name will be drawn until we have a winner.)
I hope you're all well and taking care of your health in this very scary time.
Read well and often!
Deb