Last year in July my book, SWEET SUMMER'S KISS, released.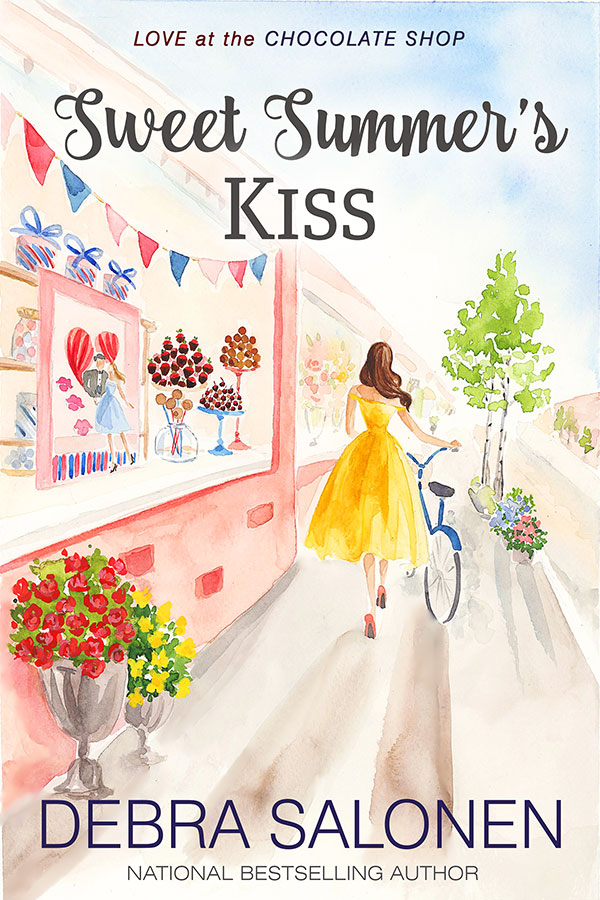 I really loved this book, which is #10 in a 12-book series. Part of the reason this book is near and dear to my heart is because I did a lot of research. As in…eating chocolate while attempting to perfect my gourmet kisses. Failure has never tasted so delicious. Below, is my "kissless" chocolate kiss recipe.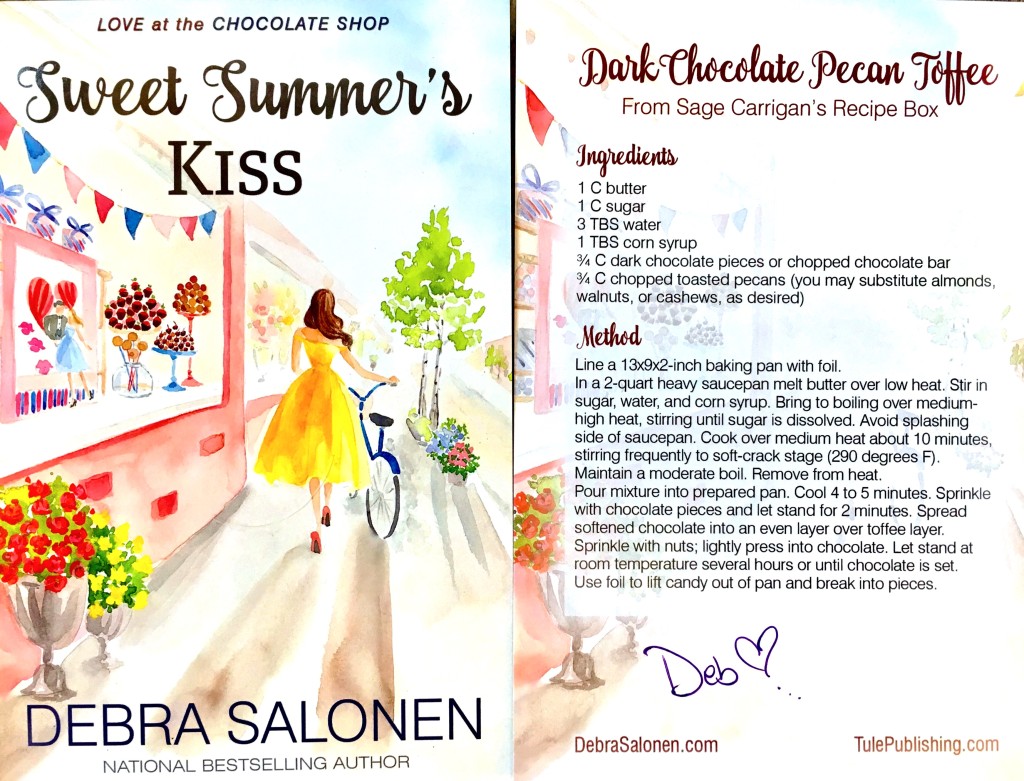 I'm giving away copies of this recipe card at the Love at the Chocolate Shop Facebook page this month. Any comment will get you registered. I'm picking 12 winners at the end of the month. If you're a fan of chocolate, you belong with us: LATCS FACEBOOK
---
 Next week, I'll be in Denver at the Romance Writers of American conference. If you're in the area, please drop by the annual BookSigning for Literacy. It's a wonderful way to meet authors and show your love of books, as well as support literacy programs in the Denver area.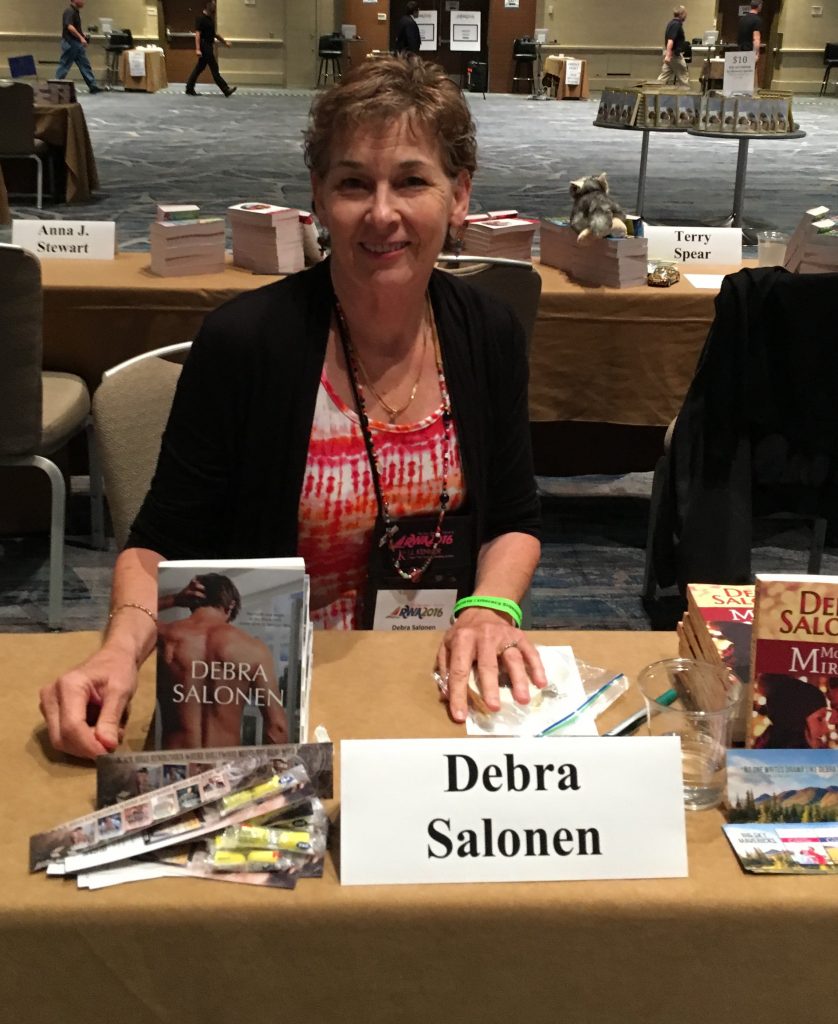 2018 Literacy Autographing Information

When: Saturday, July 21, 3:00 – 5:00 p.m. MT

Where: Sheraton Denver Downtown Hotel, Plaza Ballroom (Plaza Building, Concourse Level)

Proceeds from book sales benefit ProLiteracy Worldwide and Literacy Coalition of Colorado

Here are some things to know before you arrive:

This event is open to the public and is free of charge to attend.
You do not need to register to attend this event as a fan.
Since this is a fundraiser event for literacy organizations, attendees will not be allowed to bring books from home into the event. Plan to purchase books on-site.
We accept cash and major credit cards.

Questions may be emailed to literacy@rwa.org.
Happy reading!!!
Deb
PS: Today is Friday, the 13th! Apparently, there's a connection between chocolate and the Friday the 13th film. #staysafeandeatchocolate