A new release is always fraught with worries and nervousness for me. What if I forgot to update the final version at ALL the vendors? What if something beyond my control goes wrong? What if readers hate it?
You'd think after doing this for 20 years, I'd be over the jitters, but no. It's still a bit like sending your kid to Kindergarten for the first time. (Only I don't have to worry about the biting.) 😉
Anyway, here's the meme I created for this new release.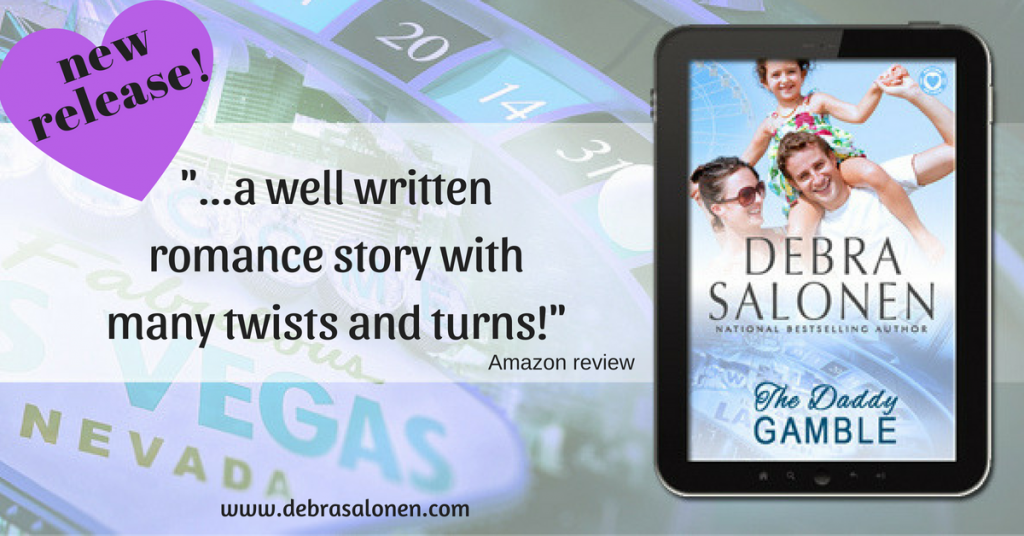 ~~
Here are two little snippets that a member of my review team enjoyed. I hope you do, too.
#1:

"The ceilings' numerous recessed cans gave silvery highlights to his tousled waves. His casual polo shirt was a cool sage, almost the same color as his eyes. Sexy. Gorgeous. But it was the concern she read in his expression that really moved her. He cared. She sensed it, and that made him dangerous. She was a sucker for kindness."

#2: (Kate's four-year old daughter, Maya, finds fault with any man her mother shows an interest in. In our hero's case, she takes exception to his shoes. She claims they squeak.)

"Sorry, Kate. I don't know what's wrong with me. I'm not usually this defensive about my shoes." He glanced down at the demon cherub with the innocent smile. "But they don't squeak. They cost an arm and a leg."
"Then you'd only need one," Maya said.
I hope you have a happy first weekend of August!
Deb